MUFE's Foundation Offers A Whole Lotta Shades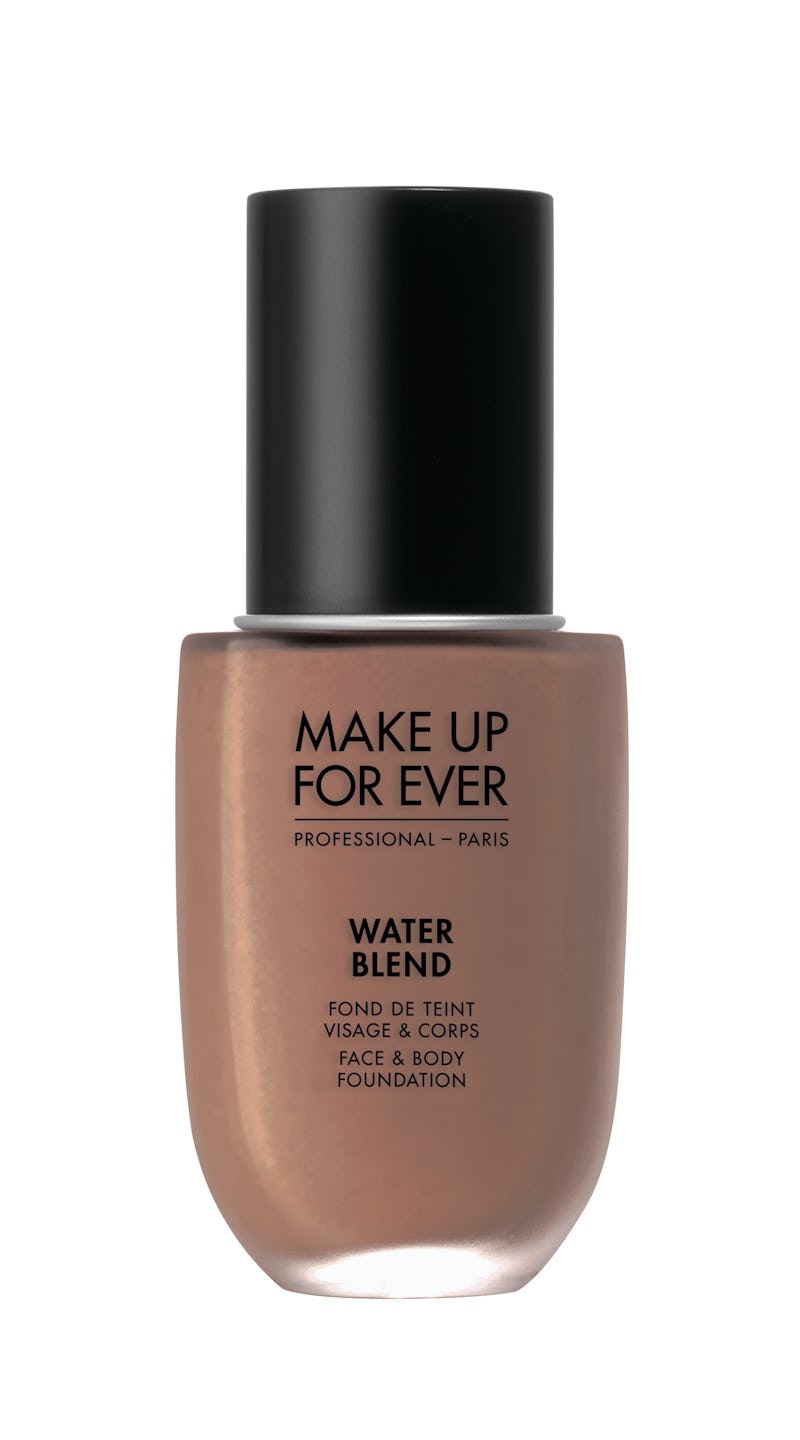 When it comes to finding the perfect foundation complement to your skin tone, it's easier said than done. Sometimes you have to mix several products together before finding the right match, but the more variety a makeup line offers, the easier it is to get a swatch that's dead-on. That's exactly why you need to know just how many shades the Make Up For Ever Water Blend Foundation is available in. I have a feeling that your Goldilocks-like search for the best color will soon be over.
Unlike many foundations out there, Make Up For Ever's Water Blend version will come in 20 different shades. Yes, 20! If that's not some incredible news for beauty junkies, then I don't know what is. Skin tone is not a one-size-fits-all kind of system, and this makeup company just gets it. The shades range from light lights to dark darks and everything in-between. Because honestly, finding your natural color in a foundation shouldn't be a struggle.
You can purchase this life-changing shade range on the Make Up Forever website starting July 2016. It'll also be available at Sephora in August. You know what that means. The wait to nail your natural complexion with just one product is almost over!
Subtle changes in foundation shades makes all the difference.
This is the lightest shade the collection offers.
And this is the darkest shade.
There are also a wide range of light and medium to tan colors in the mix.
So, whatever your skin tone, there's a good chance you'll find the foundation you need.
Images: Courtesy Make Up For Ever (6)