Hold Onto Your Ham, Er, Hat For This 'BiP' News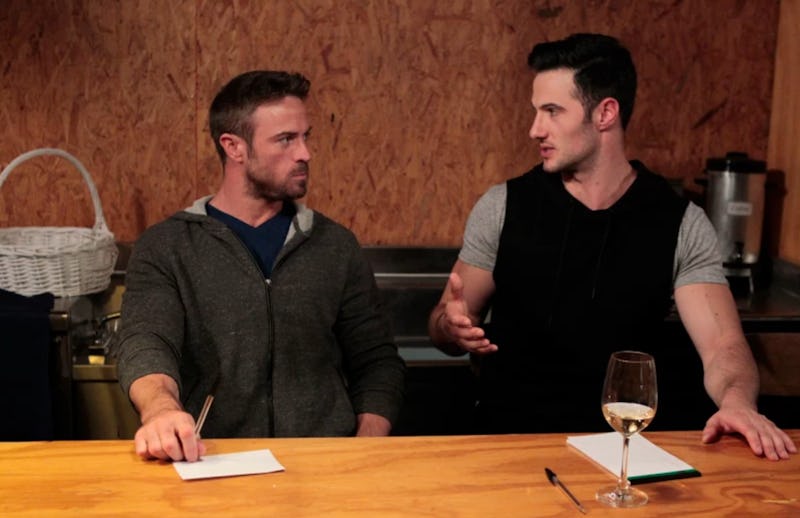 Some may call Bachelorette contestant Chad Johnson a villain; I like to think of him as an antihero. A cold cut-gobbling, protein powder-guzzling, sweet potato-chomping antihero who sees the whole world as one big pull-up bar. What's not to love? Alas, on Monday night's episode of The Bachelorette, our beautiful anti-hero whistled his way off of JoJo Fletcher's season once and for all. When Chad bid the remaining suitors farewell, I couldn't help but feel a pang of wistfulness; I spent the remainder of the episode wondering what he would do/say/nosh on if he was still around (he would've had a field day with the Derek drama!). But just when I thought the Chadlessness would be too much to bear, ABC surprised viewers with a very important, very hammy trailer for the third season of BiP. As E! Online points out, the new promo confirms what show creator Mike Fleiss had hinted at a few weeks ago: Chad will be on Bachelor in Paradise.
Yes, Chad will be back on our TV sets at the end of this summer. The 14-second, Chad-tastic preview for the upcoming season of BiP made me break into such a sweat, you would've thought the former Bachelorette hopeful was in the room with me. Needless to say, I had a lot of thoughts, feelings, and questions. Here are some of those thoughts, feelings, and questions:
Two seconds in, and we have ourselves a meat pun. Real happy about it.
I repeat: There's a meat pun. And I'm real happy about it.
What can I say? I love each and every corny pun The Bachelor gives us.
Do you know what else I love? Chad pawing at a plate of ham.
And this promo has plenty of ham pawing.
And don't get me started about that piece of lunch meat that flies out of Chad's mouth!
OK, fine: That piece of lunch meat that flies out of Chad's mouth is the breakout star of the trailer.
Someone give that freejumping shred of meat an award for its performance.
"You know you like me." Hey, he's not wrong.
You know what else I like? That parrot that lets out a squawk before it flies away.
Where's that parrot going?
Oo! I have a guess: to Paradise.
I wonder if that parrot and Chad will form an alliance on BiP.
Will Chad and the parrot be the new Clare/raccoon duo? We should be so lucky!
What can I say? I love each and every corny human/animal friendship Bachelor in Paradise gives us.
I also happen to be a big fan of that post-smoothie sip sneer.
*Pours out a drop of protein shake in honor of the chain pull-up belt.*
*Pours out a drop of protein shake in honor of the patio pull-up.*
*Pours out the rest of the protein shake in honor of the protein powder in the suitcase.*
If ABC, I don't know, decided to cobble together a 40-minute montage of Chad's aggressive grins, Chad's aggressive glares, Chad's aggressive lurking, Chad's aggressive truth bombs, and Chad's aggressive craft services snackfests, I wouldn't not watch it on repeat.
Image: Rick Rowell/ABC