12 Reasons Alex Needs To Leave 'The Bachelorette'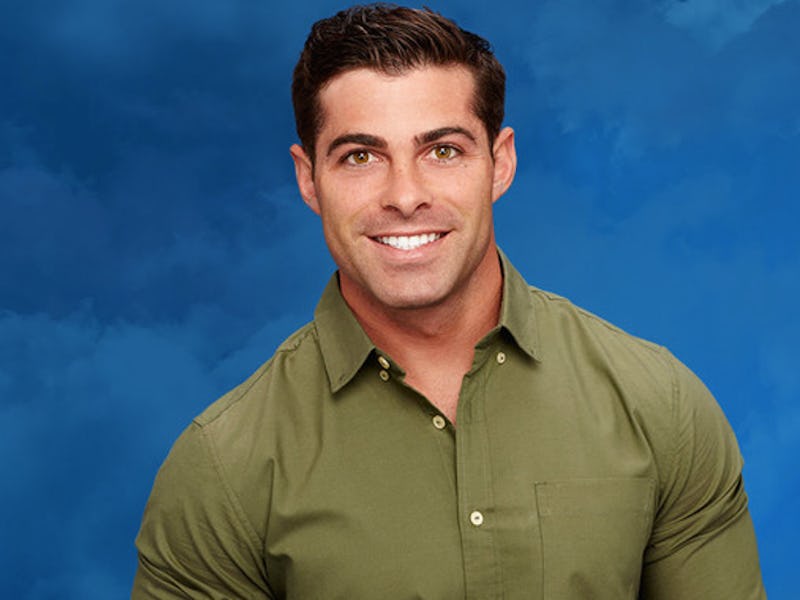 At this point, The Bachelorette is really getting serious, so JoJo Fletcher needs to get rid of the people who are just around to bring comic relief or make good TV. She needs to focus on the guys who she knows she really has strong connections with. That means JoJo needs to get rid of Alex Woytkiw. I can see why she kept him around to a certain extent, but the time has come to say goodbye to Alex. It's not that I dislike him, but he has just run his course on this show for many reasons. In fact, I have 12 reasons why Alex needs to leave The Bachelorette .
I understand how ridiculous that sounds since this is about JoJo looking for love and I actually have nothing to do with the process, but trust me, I'm in the right. This dude is definitely not the one for queen JoJo and it's about time that she recognizes that. I am assuming (hoping) that Alex ends up packing his bags and leaving the show behind on the next episode of The Bachelorette.
Once again, I just want to emphasize that I'm not hating on Alex and I don't dislike him for any reason, but there are other guys who need to be in the spotlight and get their shot at more quality time with JoJo.
This is why Alex just needs to go... No offense.
1. He Served His Purpose (Getting Rid Of Chad)
The guys had no issue letting Alex take on the task of pressuring JoJo to get rid of Chad. He left the house and they did not have to do any of the dirty work. But aside from that, what else does Alex have to offer at this stage in the game? Other than an endless stream of misplaced aggression...
2. She Sees Him As More Of A Friend
Alex is a nice guy and he's pretty good looking, but there is just no chemistry between Alex and JoJo. Every time she hugs him or feels compelled to kiss him back, it is so apparent that they'd make better friends — even if he and JoJo haven't realized it quite yet.
3. He Loves The Drama
Alex is such an instigator. He cannot function without having an enemy to band against or talk smack about one of the dudes. Whatever happened to this being a show about a happy love story?
4. He Is A Snitch
It almost seems like Alex gets more joy from telling JoJo what the other guys are up to than from talking to her about any other subject.
5. He Was Way Too Fixated On Chad
Now that Chad is gone, what else is Alex going to focus on? (Well, Derek, apparently.) He was obsessed with talking trash about Chad and trying to get him thrown out that he wasted his quality time with JoJo just to have some Chad bashing sessions.
6. He Focuses On The Guys More Than JoJo
Not only was Alex way too invested in hating on Chad, but now that Chad is gone, he is fixated on every dude who has a spark of chemistry with JoJo. He is all about looking for enemies for the guys to turn against and hoping that JoJo sees the flaws he perceives in others.
7. He Only Managed To Hide His Drama Because Chad Was Even More Dramatic
That two-on-one date with Alex and Chad seemed like a battle of good versus evil, but now that Chad is gone, Alex's negative attributes are really shining through (thanks to the editing?), and it's clear that he has a lot of aggression toward the guys.
8. He Is Insecure About His Relationship With JoJo
Alex immediately gets into attack mode against anyone who gets date roses from JoJo and does whatever he can to get the other guys to feel the same way. He is all about setting up his competitors for elimination and I'd guess that that is because he doesn't feel secure enough based on his own relationship with JoJo.
9. He Is The Regina George Of The Bachelorette
Former Bachelorette star Andi Dorfman tweeted this gem and it made so much sense. Alex seemed like a nice guy who was everyone's friend, but he is such a bully in his interaction with the other guys.
10. He Is Super Awkward Around JoJo
There is zero sexual or romantic chemistry between Alex and JoJo. Every time he goes in for the kiss, it's just pretty clear that she's not feeling it as much as she does when she is with the other men. And those push-ups on night one were total overkill. We get it: You're strong, so are a lot of the other guys.
11. He Picked On Derek For No Reason
For the record, I felt like this before Derek decided to take everyone with roses aside before the rose ceremony, but the whole point of giving out date roses is to provide reassurance to the contestants so they don't have to sweat it out during elimination. So Alex taking issue with JoJo giving Derek for reassurance a rose was both disrespectful to JoJo's judgment and just showed how insecure he was.
12. He Is The New Chad
With Chad out of the way, Alex is the one around who's ruffling feathers. Other than everyone being jealous of Jordan, Alex is enemy number one right now and he set up this dynamic himself.
Alex, it's not you, it's me (and probably a bunch of other people) who feel like your time has come. I'm sure that you will get a lot of shine on the Men Tell All Special, and I can see you popping up on Bachelor in Paradise. Bon voyage!
Images: Craig Sjodin/ABC (1), bacheloretteabc/Tumblr (3), Giphy (2)