This 'Bachelorette' 2-On-1 Was Bad News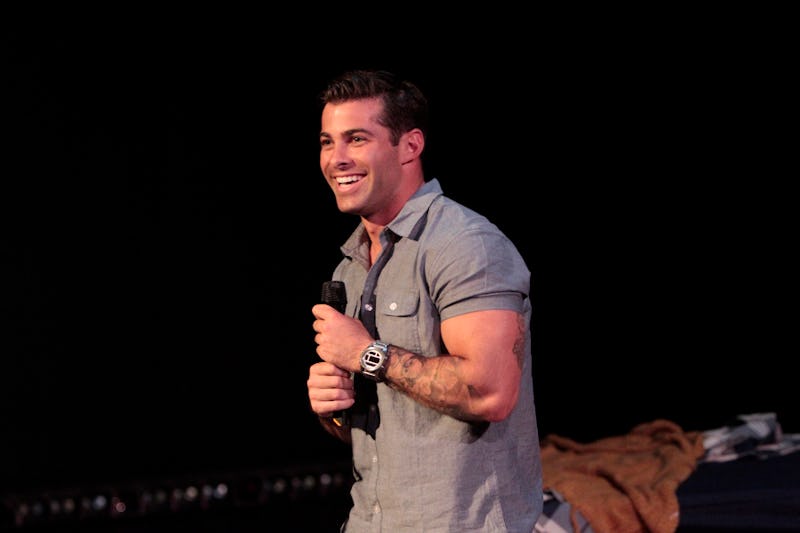 There comes a time in almost every season when the most dreaded date of them all occurs: The legendary Bachelorette 2-on-1 date. Usually, two people who are viewed as rivals are put together to duke it out on a date where, at the end, one person goes home and the other gets the rose, and that time has finally come on Tuesday night's episode. And although it definitely makes excellent television, Chad and Alex's Bachelorette 2-on-1 date is the worst idea ever — entertainment aside.
Why? First of all, it's still really early in the season, and a 2-on-1 is generally seen as one of the "big guns" The Bachelorette keeps in its back pocket when they need it most. Are they pulling the trigger early on this one? I kind of think so, but then again, the drama with Chad isn't getting any better. But mostly, the reason this date was a bad idea is because Chad is kind of a scary dude. At first, I thought he was funny if not a little too aggressive, but now, it's clear that he's ready and willing to resort to violence if it comes to that, and it wasn't fair to Alex to put him on a date with someone who's so intimidating.
Because let's be real: Sending Chad, Alex, and JoJo into a secluded area of the woods? Probably not the best idea when one of the guys in the group has threatened to take people's teeth out of their mouths if they cross him. Fortunately, though, it seems the 2-on-1 date gave JoJo the opportunity to realize what's actually going on with Chad, and she sent him home. Not that he listened to her. Here's hoping they both make it out OK!
Image: Rick Rowell/ABC