Here's Exactly When To Shop Skylie & Freedom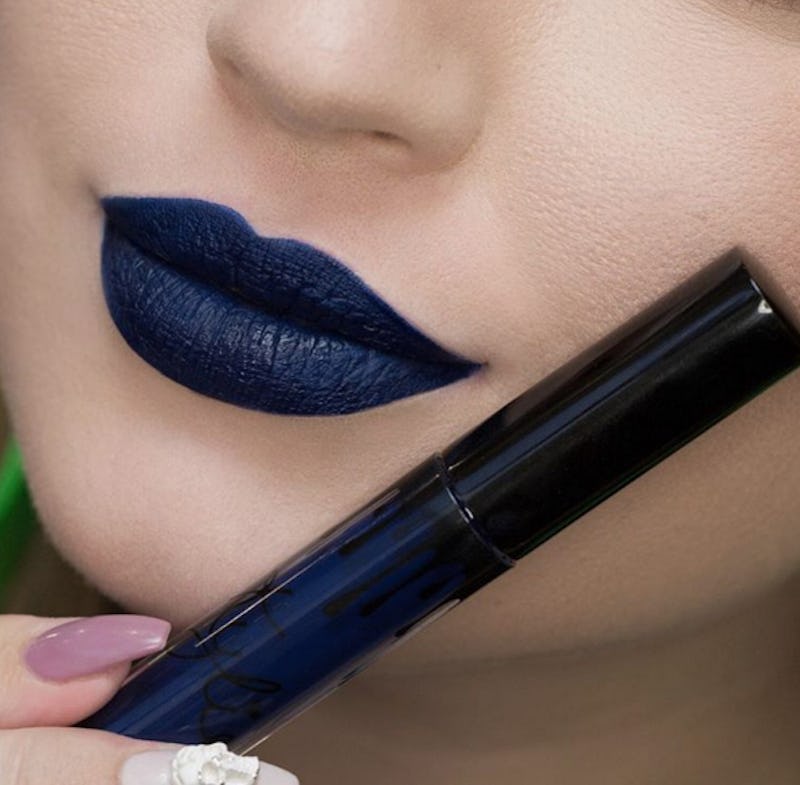 You're definitely going to want to be the person with the limited edition colors from Kylie Cosmetics, right? Obvi! In that case, you'll need to know what time Kylie's Skylie and Freedom lip kits go on sale because, as usual, these are going to sell out faster than an ice cream cone will melt, know what I'm saying?
These blue hues are being released in honor of the Fourth of July because who wouldn't want to incorporate a little patriotism into their pout on America's big day? Kylie Jenner's been teasing the shades and generating a lot of hype around the new colors. She announced that they'll go on sale June 24, and now, she's even told us the exact time we can all plan to start shopping. Be sure to log on to the Kylie Cosmetics website at exactly 3 p.m. PST to be in the running for one of these lippies.
If you're lucky, you'll be able to add one or both of these blue lipsticks to your cart before the rest of the fans do. This will ensure that by the time those fireworks are going off on the fourth, you'll have a pretty blue hue on your lips. Celebrate the day the Jenner way, because this is America, y'all.
Freedom is as blue as the flag, making it the ultimate tribute.
But baby blue hues work for Independence Day, too — Especially if you want to stand out from the crowd.
These shades are incredibly unique.
Which is exactly why you need to add them to your collection.
I mean, it's not every day that you get to wear a sky blue lippie.
Red, white and blue, completely re-imagined.
Leave it to Jenner to change the July 4th holiday as we know it!
Image: kyliecosmetics/Instagram (1)