Kylie's Loose French Braid Is Perfect For Summer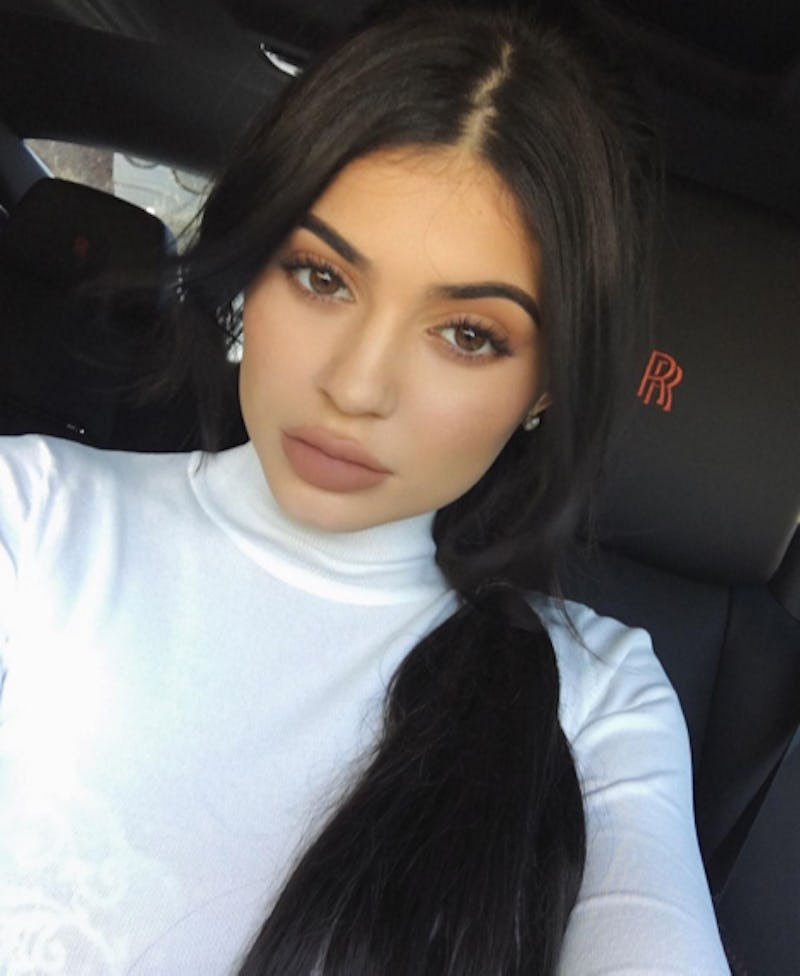 This girl's all over the map when it comes to hairstyles. One minute she's rocking a blue wig, the next she's back to her natural hue. But she looks incredible, no matter what she does. Kylie Jenner's latest French braid is easy to copy, which is good news because not all of us can go to our hair closets and pull out amazing wigs when we want to do our best Jenner-impersonations, you know?
This braid is likely much more your speed. Jenner recently sported a very loose French braid on Instagram and was all sorts of summer hair goals. This style is super easy to do in the morning before heading out to the beach, the pool or wherever you're headed on a hot summer's day.
This is definitely a different look for Jenner, but she's convinced me that a simple, messy updo is all you really need in life. If you're hoping to channel this laid-back version of Jenner as much as I am, these tutorials can show you just how it's done. I may have to watch them a few hundred times to get it down pat, but neve rmind that because it's totally worth it.
A braid like this is easy to throw over your shoulder or leave down and flowing in the back.
And there's just no way I'm not going to wear this all season long.
This tutorial will help you get that effortless braided look. As she explains in the video, a salt spray will give your hair plenty of texture and makes it easier to achieve a messy look.
OK, I may even be able to pull off this extremely simple version. You're using larger chunks and actually "French braiding" a little less often here, but the end result is an even more relaxed 'do that'll perfectly suit your summer vibe.
If you're into a half up half down kind of look, that's totally achievable with this hairstyle, too. This plait is perfect for a day at the beach so you can show off your loose waves and braiding skills all at the same time.
Jenner's officially got your go-to hairstyle sorted. Go on and get to work. You've got some braiding to do.
Images: kyliejenner/Instagram (1); YouTube (3)