Old Navy Flip Flops Won't Be $1 For Long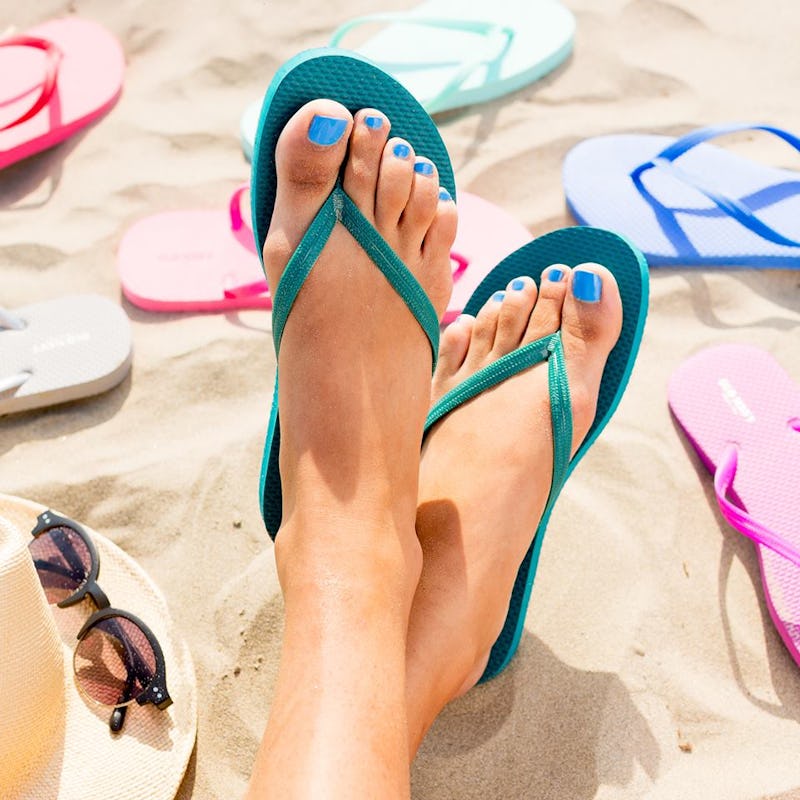 Old Navy may be known for having some of the best affordable active wear and denim, but I think it's their flip flops that make the brand so iconic. Each year, Old Navy sells their flip flops for $1 — just one day of the summer. Their flip flops (though they are the typical rubber pairs) are fun because they come in so many colors and are the perfect summer staple for the beach or any outfit. But how long will Old Navy flip-flops be on sale? They will be $1 for just one day!
The flop flop sale will start at 7 a.m. on Saturday, June 25 at Old Navy stores nationwide. Right now the flip flops are on sale for $2 online, but it will be even better when they are just a dollar less because who can pass up a deal so good? If you can't make it to a store on Saturday, don't worry because you can still buy them online — until they sell out at least.
If you can't wait for the flip flops to drop just a dollar more, Old Navy is giving away a three-polish Zoya set with any $75 online purchase, just in case you feel like going on a shopping spree right now.
With so many colors to choose from, you'll of course have to get multiple pairs during the sale.
How cute and vibrant is this magenta pair?
And for the Fourth of July, snag a red, white, or navy pair to match your patriotic gear.
And if you feel like splurging a few dollars more, the printed pairs are seriously so cute!
Images: Old Navy/Facebook; oldnavy/Instagram; Courtesy of Oldnavy.com (3)