Old Navy's Best Sale Is Almost Here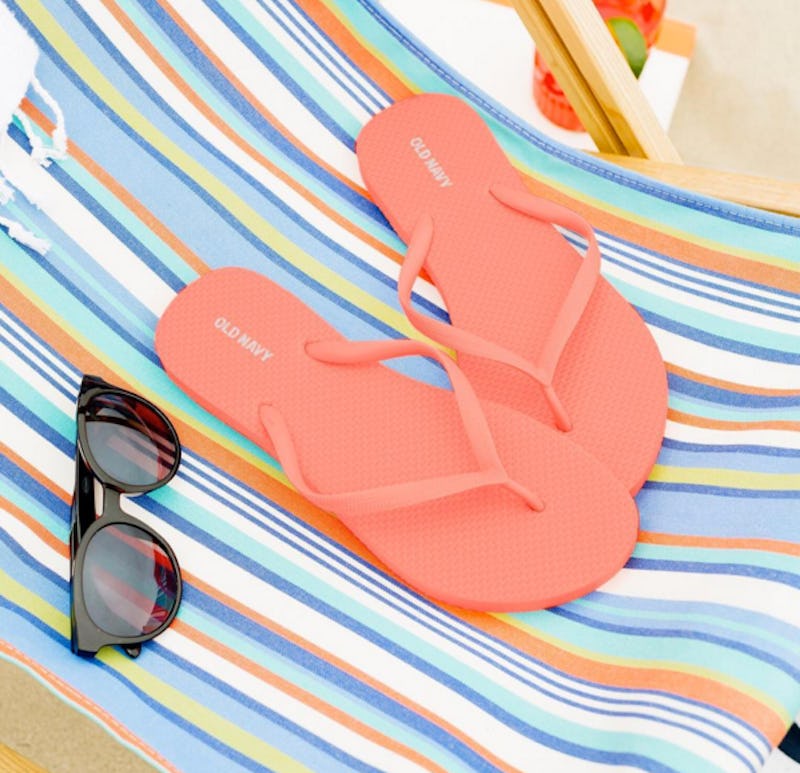 Now that summer's in full swing, you're going to need to get your footwear sorted out. You'll need shoes that won't cause blisters and the perfect pairs to wear to the beach or the pool for you to keep on rotation all summer long. So, when is Old Navy's $1 flip-flop sale this year? This is exactly the kind of thing you're going to need to know to make your summer so much better.
There's nothing more annoying than getting sand stuck in your sandals, and that's exactly why a colorful pair of flip-flops are a must. They're easy to wear, store, and clean — so really, what more could you ask for? Mark your calendars for June 25 because that's the day to shop solid-colored flip-flops for women, girls, men and boys at Old Navy. The sale only lasts for one day and each person is limited to 10 pairs. Get ready to plan your color scheme accordingly.
You can shop the sale in person or online, so no matter where you happen to be on June 25 at 7 a.m., stop what you're doing and run (don't walk) to the nearest Old Navy store/your laptop. Because what's the perfect accompaniment to your bathing suit? You guessed it! These summer-ready slip-ons are all you could need.
The countdown is on!
Get ready to shop classic flip-flops in a range of colors. This teal pair couldn't be more fit for summer if it tried!
A pop of vibrant coral is just what your outfit needs this time of year, don't you agree?
Classic staples more your speed? Perfect because black flip-flops can be worn with anything.
Shop these at their cheapest in the coming days. Savings and summer-ready footwear? It just doesn't get better than that!
Images: oldnavy/Instagram (1); Courtesy Old Navy (3)