Where To Buy The Disney x House Of Lashes Collab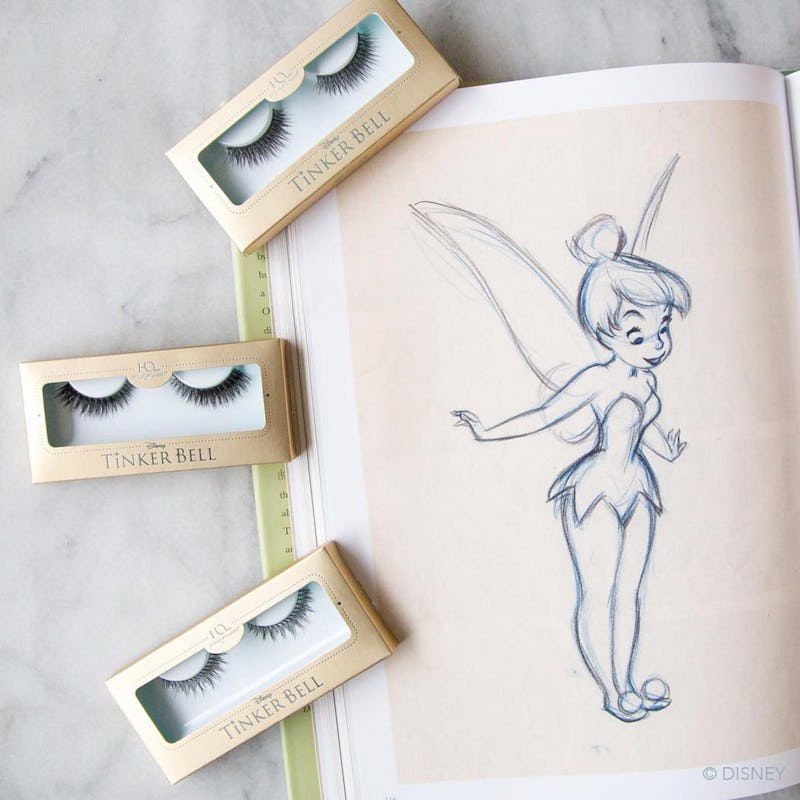 Disney and beauty lovers, you're about to be really, really happy. A Disney Tinker Bell x House Of Lashes collaboration is happening, meaning that two of your favorite things are marrying into one. If there was one Disney character that truly made me feel magical, it was Tinker Bell. She was half super sweet, half super sassy, and always 100% real. Plus, her dress was the cutest.
If you're not familiar with House of Lashes, its a company based in California that's "inspired by remarkably creative and diverse communities and believe in making individuals look and feel beautiful." Though I'm not a huge makeup person, every single time I put false lashes on, I feel instantly more beautiful, so I'm all about House of Lashes' mission.
On Thursday, House of Lashes posted an announcement on their Instagram that they'd be rolling out a special edition Disney Tinker Bell collection that looks pretty incredible. With three different styles, you've got some options to choose from, whether you're into super full, thick lashes, or more sparse, mod style lashes. Depending on your mood, there's a false lash for you.
Are you excited yet? I absolutely adore that sketch of Tinker Bell looking so minimalist and happy.
So, where can you buy these babies? You can buy them on www.houseoflashes.com starting Friday, June 24. And clearly, people are excited, commenting on the photo saying, "omggg makes me want to dress up for fun! hahaha," "I can't wait to wear these while visiting Tink at Disney World!! 😍 I'm obsessed with all things Disney!!," and "need them. All." Same.
Like I said, people are freaking out:
These lashes have the power to convert some non-falsies users! Something about false lashes always make me feel like an old school beauty, and these, no doubt, will make any wearer feel beautiful.
Images: House of Lashes