Get Ready For Disney Tinker Bell Lashes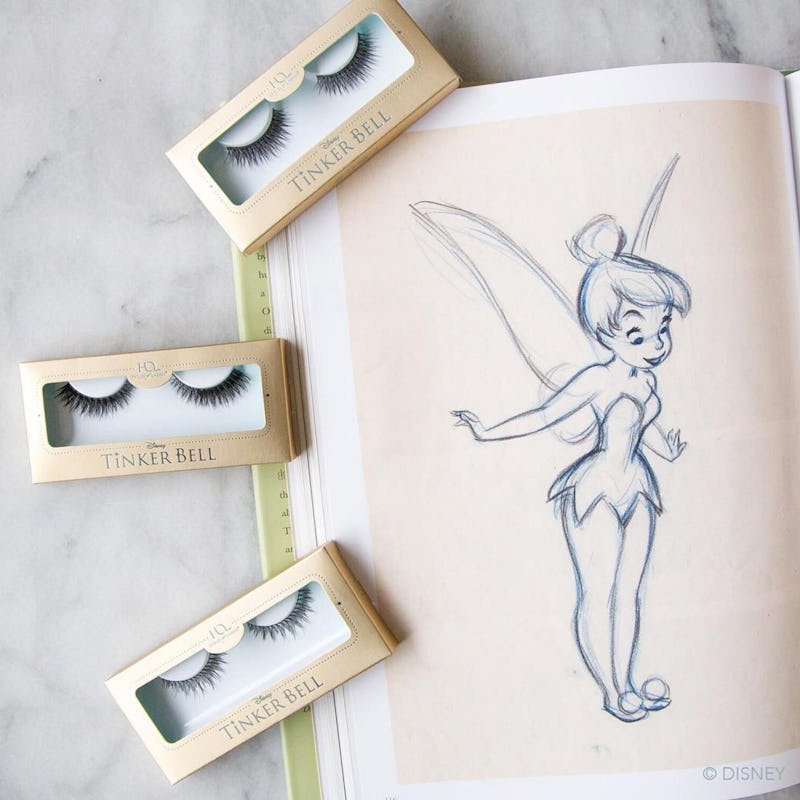 If there's one badass female Disney character to remember, it's Tinker Bell. She spoke her mind, gave us all a little faith, and taught us that dreams are always forever. Now, she's coming to beauty: A Disney Tinker Bell x House Of Lashes Collection is officially coming out, so we're getting all the magic of Tinker Bell on our faces.
This little lady is always stuck in the place between sleep and awake, but now, we've got her pinned IRL. House of Lashes announced on Instagram on Thursday that they'd be launching a Disney Tinker Bell collection, and all my beauty dreams pretty much came true. This isn't the first Disney beauty collaboration to pop up: there's been M.A.C Tint Toons, a Paul & Joe Alice in Wonderland Collection, and an EOS and Alice in Wonderland collab.
But there's something about lashes that are so dreamy. Once you put them on, you feel like a whole new person. My confidence pretty much boosts and I feel way more glamorous. Along with lipstick, it's the one beauty item that can absolutely transform your look. And, paired with a sassy character like Tinker Bell, we pretty much couldn't have asked for a better collaboration.
As the caption says, you can buy these beauties on www.houseoflashes.com starting June 24, aka, tomorrow, so get your wallets ready before they all sell out. They come in three styles: Neverland, Forever Tink, and Just Wing It, all $15 each. The lash adhesive is also available for $10.
Obviously, beauty fans are ecstatic.
But, if you can't wait until tomorrow, check out some of House of Lashes' other products—they've even got some nifty accessories and even gift sets that are perfect for birthdays. Who doesn't love a little package of glam?