You Can Still By Kylie's Blue Lip Kits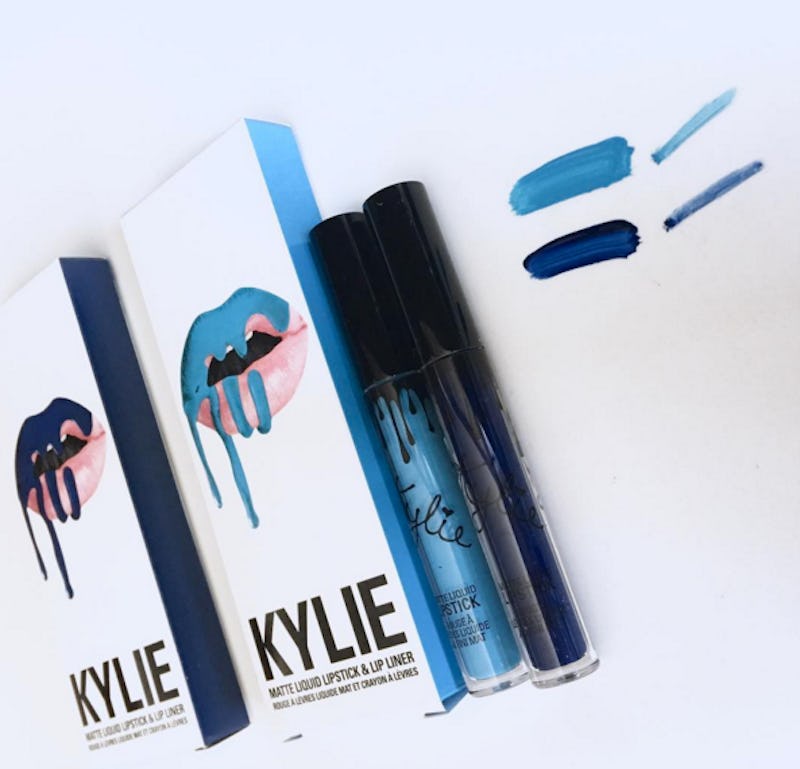 If you're looking to make your Fourth of July a little extra special, rocking a blue pout is a good way to go. So, you're probably going to want to find out if the Skylie and Freedom Lip Kits are sold out yet so you can complete your patriotic outfit. The shades that were released in honor of Independence Day are still available on the Kylie Cosmetics website as of Saturday. Today really is your lucky day.
The Kylie Lip Kits don't usually stick around for long, so it's honestly kind of surprising that Skylie, Freedom, Exposed ,and Candy K haven't sold out, as of 5 p.m. ET on June 25. That just means more Lip Kits for the taking, but you still better act fast — you know, just in case.
Her latest blue lippies are her most daring products yet. My personal fave is Freedom because I find that dark navy shade to be super wearable. Plus, it was created especially with the flag in mind, so it's pretty hard to go wrong with this shade for the Fourth of July. If you order now, you should have these lippies in time for fireworks, hot dog eating and, you know, all of the other super American things. You know what that means? You better get to shopping, already!
There's still time to snag the lipsticks to wear July 4th.
They're going to pair so well with your denim shorts.
Jenner's already demonstrated that they go well with a white tank top.
Basically, either of these shades will be the perfect complement to your summer wardrobe.
If you act fast, these could be on your doorstep, just in time for the festivities to begin!
Image: kyliecosmetics/Instagram (1)