A 'Zoey 101' Reunion Could Happen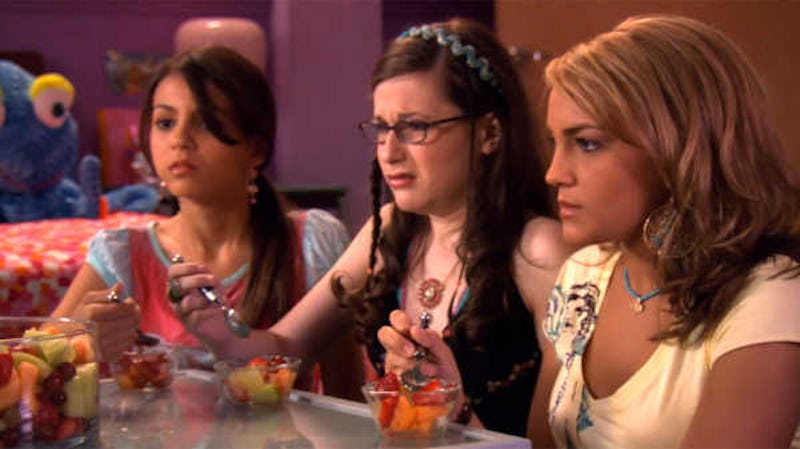 It is way past time for Zoey's Pacific Coast Academy class to reunite, but fans hoping for a Zoey 101 reunion will have to keep waiting, at least for now. In an interview with People, series star Jamie Lynn Spears revealed that the old gang needs to get back together in real life before any conversation about an onscreen continuation of Zoey's story can happen. Right now, Spears has not been approached about an official revival, nor has she been in contact with series creator Dan Schneider, so sadly, an actual Zoey 101 reunion might not be in the cards for awhile.
But Nickelodeon fans shouldn't be too bummed. Just because Spears has not been approached for a reunion does not mean she would necessarily say no to one, according to her People interview. While the singer/actor is super busy being a mom and focusing on her music career, she has not forgotten about her time as Zoey. In fact, Spears' eight-year-old daughter Maddie has apparently seen her mom's show, and Spears admitted to People she has thought about where Zoey and Chase would be today.
"I would assume that Zoey would be doing some kind of perfect job, and maybe he would be like the dad at home with the kids," Spears told People. "I would think that would be kind of because he seems like he still would be a kid."
OK, I would definitely watch that show. Someone call Netflix, because that is a premise that sells itself. As long as Michael can be Zoey and Chase's next door neighbor, I am all in.
Even though Spears has not been in touch with her former castmates, she did see the 2015 mini-reunion video filmed to celebrate the 10 year anniversary of the "Time Capsule" episode from Season 2. The short found Chase on the verge of proposing to his new girlfriend when Michael showed up with the video Zoey recorded, but would not let him see all those years ago. After hearing what Zoey truly thought of him, Chase went in search of his one true love, and fans have been letting Spears know that Chase is trying to find Zoey ever since.
"I do get comments all the time about Chase looking for me," Spears told People. Clearly the fans are not over Zoey 101 yet. Now the stars of the show just need to reunite and realize how much they miss hanging out.
While a Zoey 101 reunion is not in the immediate future, never say never. If Spears and the gang ever find themselves in the same room again anything could happen. Perhaps everyone's favorite Pacific Coast Academy class will get back together before long.
Images: Nickelodeon; Giphy