Jon & Dany Need To Team Up On 'Game Of Thrones'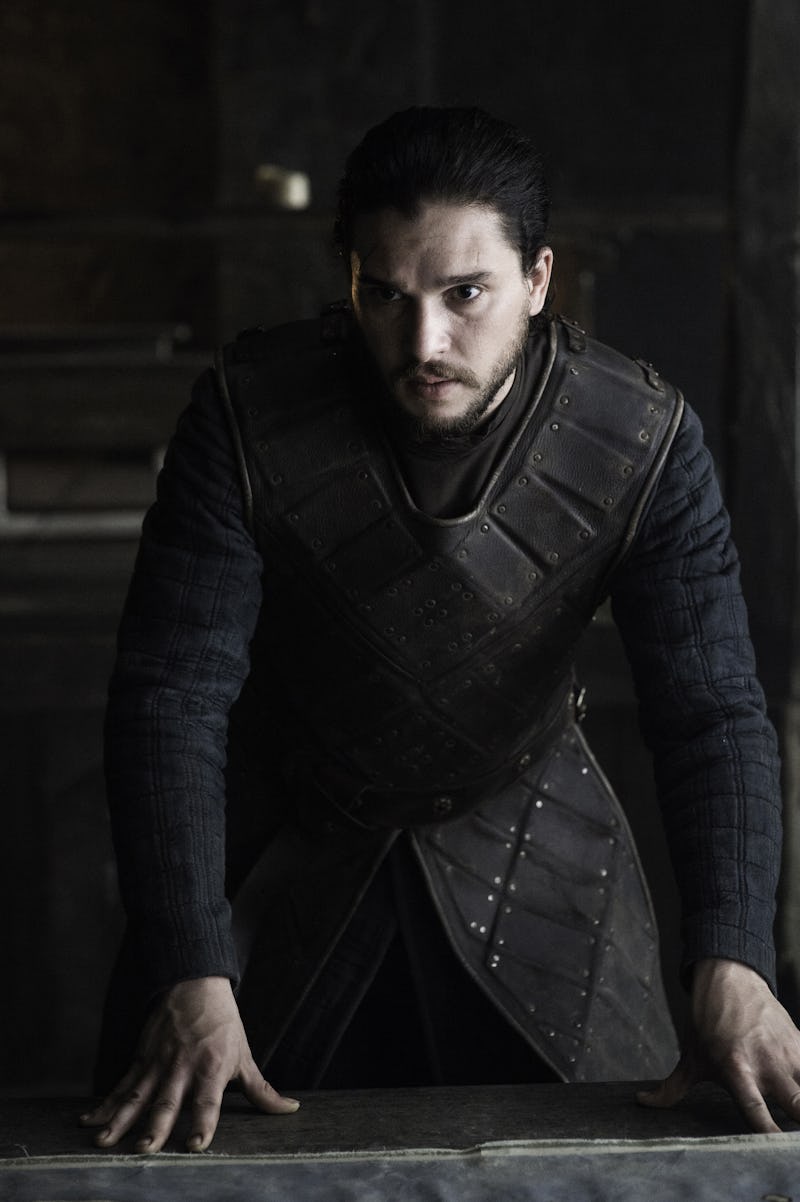 Well, there was a lot to unpack in the Season 6 finale of Game of Thrones. A lot of characters died and Cersei Lannister was the one who pulled the trigger. Once everyone was able to focus their attention on anything besides the pyrotechnics in King's Landing, we were treated to another jaw-dropping revelation at the Tower of Joy. That's right, it was confirmed that Jon Snow is actually not Ned Stark's bastard and is actually the son of Lyanna Stark and Rhaegar Targaryen. Jon being a Targaryen and this has a lot of implications. Now that it's been revealed that they are family, will Daenerys and Jon team up on Game of Thrones at some point?
Of course, there's no way to truly tell what way this will go. Right now, neither Jon nor Dany know that he is actually a Targaryen. Bran knows this because he saw it through the vision when we did, but he has not yet made his way to his brother to tell him the news. First, Bran will have to get to Winterfell and who knows when that will actually happen. Once he gets to Jon to let him know this, there's really no way for Dany to find out anytime soon. So, when and if these two come together, they won't have that family connection in common right off the bat. They may even be against each other.
Remember, Dany isn't looking to make friends, she's looking to sit on that Iron Throne. This episode just showed Jon Snow being hailed, "The King in the North" like his (not quite) brother, Robb once was. This means that Jon is not in the game, officially. He and Dany are gunning for the same piece of furniture and let's be honest here, Dany is starting to go down a rather different path than the one she started on. She might even be becoming a villain.
Hear me out. Dany is starting to worry me a bit. She is starting to show the signs of madness like her father, The Mad King Aerys Tararyen was. Her M.O. now is all "burn them to the ground" and "fire and blood." She isn't really into peaceful takeovers anymore and I think that will be why she will actually go against Jon if it comes down to them fighting for the throne. Jon is half Stark and is the ice and she is most definitely the fire. The book isn't called, A Song of Ice and Fire for nothing.
Unfortunately, I think everyone's favorite characters are going to go head-to-head at some point here and only one will walk away.
Images: HBO (2)