The Cool Place To Shop Jeffree Star Cosmetics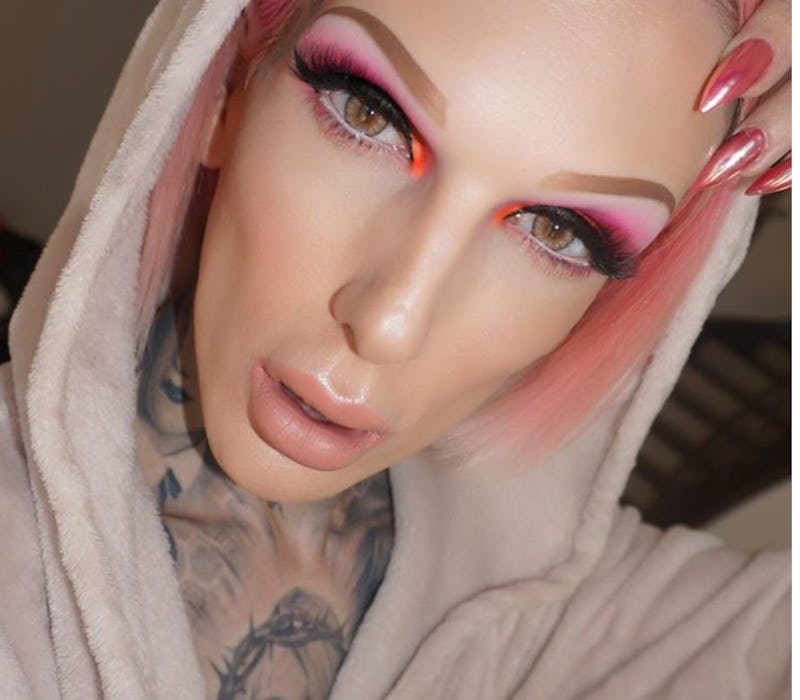 With a few random exceptions here and there, the main place you can shop Jeffree Star Cosmetics is the brand's official website. It's rad that the Jeffree Star Cosmetics site serves as the brand's e-commerce platform, since you can get everything in one fell swoop. JSC's Lip Velours, Skin Frosts, and Beauty Killer Palette are highly sought-after makeup products. Some lucky JSC fans will be able to pick those babies up this summer in an unusual place that you may never have thought of.
However, if you are a longtime fan of the brand's fabulous namesake Jeffree Star, dating back to his music career, then this shopping destination will make complete and total sense. Where can you shop Jeffree Star Cosmetics on-the-go this summer?
Well, if you plan to hit up the annual Vans Warped Tour, which features a wide variety of punk, rock, metal, and alternative bands from Against the Current to Chelsea Grin on the bill, Jeffree Star Cosmetics will have a booth on site at select dates. Star himself will also be appearing at those dates.
OMG, right? You can stock up on band tees and makeup at certain shows.
Since Star got his start as a Myspace musician, had a song called "Beauty Killer," and even appeared on Warped Tour, this is not that surprising of a partnership.
As it stands, JSC will have a booth at upcoming dates in the Midwest and in California. Maybe they can or will add a few more dates for those of us on the East Coast? You never, ever know. But if you are attending Warped Tour in any of the markets in the graphic posted above, you can enjoy the music and the makeup. That sounds like nirvana to me!
There's a lot of fabulousness in your future if you manage to hit up a Warped date where JSC and JS will be present.
On the road again!
Images: Jeffree Star/Instagram (2)