Derek Went Roseless On The Latest 'Bach' 2-On-1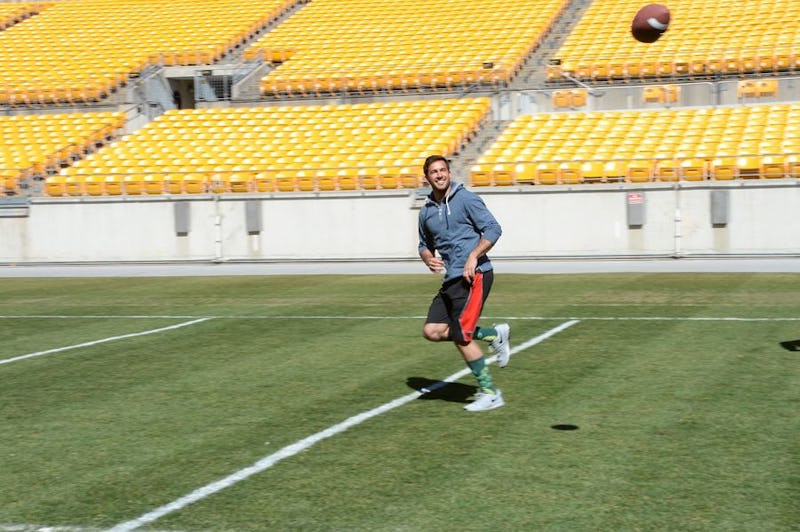 I've never been on a date with two people at once, but thanks to The Bachelorette, I know that it's probably a miserable experience. And so far this season, poor JoJo and her men have been subjected to this reality twice. On Monday night's episode, JoJo, Chase, and Derek embarked on a date that involved dancing and dinner, and by the end of the night, only one of the men could get that rose. And unfortunately, JoJo decided to send Derek home on The Bachelorette. So what went wrong?
The good part of all this? It was way less dramatic than the other two-on-one we had to live through earlier this season. After their dance lessons, they all sat down to dinner so JoJo could talk to each of the men separately before she made her final decision.
While talking to Derek, there was one major issue they had to get out on the table: They had less of a connection as the time went on, which JoJo said started to worry her. Derek admitted that he hasn't been too open since his last relationship because he doesn't want to get burned again — totally understandable — but also let her know that he's falling for her. A few smooches later, it seemed like Derek had this one in the bag... until JoJo had a chance to talk to Chase, that is.
Unfortunately, Chase was more ready and willing to be all in with JoJo, and that meant that when it came time to make the call, Derek got the cut. He made his exit to a dramatic live performance, tears pouring down his face. It was simultaneously hilarious and heartbreaking. Someone get this man a soulmate! I can't see him cry like this!
What are the chances we can put our collective Bachelor fan minds together and find him a Pam lookalike to spend the rest of his life with? She's gotta be out there somewhere!
Image: Donald Rager/ABC