Here's Where To Shop The Oribe Beauty Line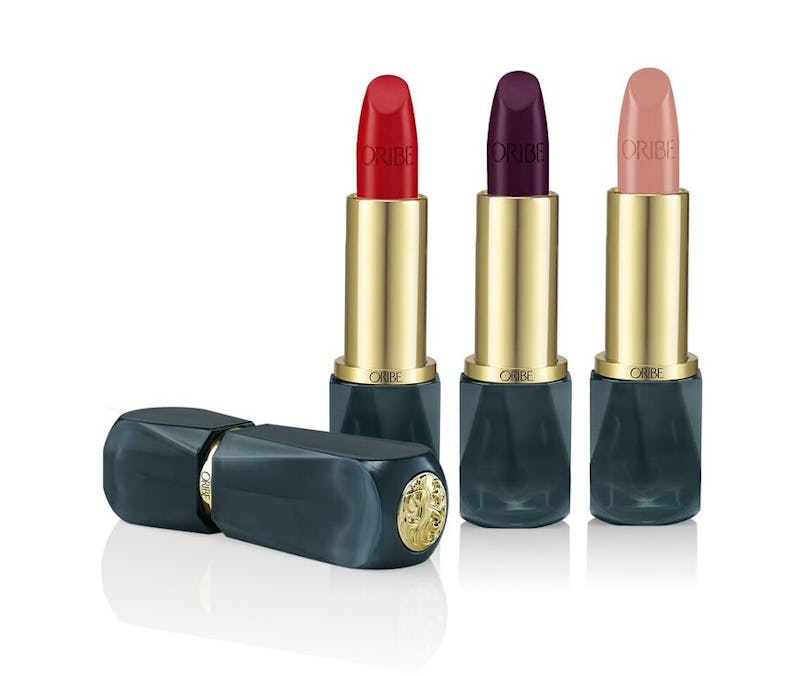 In case you missed the good news, Oribe is expanding to an entire beauty line filled with way more than just haircare. The company that already brings you the ultimate in hair products is now creating makeup, hair accessories, and skincare as well. Where can you shop the Oribe Beauty collection? Your options might be limited, but you don't have to wait to start adding all the items to your virtual cart.
Oribe is so good at what they do that it only makes sense that they would be expanding their beauty horizons. Instead of just having those covetable little haircare bottles sitting in your bathroom, you can now stock your makeup table with their goods as well. With everything from face masks to three stunning shades of lipsticks, there's something for every beauty lover in this launch. Plus, according to PopSugar, the line has been years in the making, so you know it's going to be great.
While some of the hair tools and accessories can be picked up at select Neiman's and Bergdorf Goodman stores, your safest bet is just to shop online. You can pre-order the entire 21-piece collection on Oribe's website right as we speak. If you're not into that, you can always wait until the July 1 launch date, which isn't too much farther away.
Although these high-end products are a bit pricey, there's no doubt in my mind that they'll be worth the money. The makeup and skincare products range from $32 to $115, while the accessories stay between the $65 and $80 range. The blowdryer and brushes will set you back anywhere from $170 to $348.
Every single one of the Oribe Beauty line products screams luxury. From the gorgeous packaging to the gorgeous colors, it doesn't get much more glamorous than this. I'd say it's definitely worth the splurge.
I would mark your calendars for the July 1 release and be sure to bookmark the online site.
Images: Courtesy Oribe