The New 'Bridget Jones' Trailer Is All Feels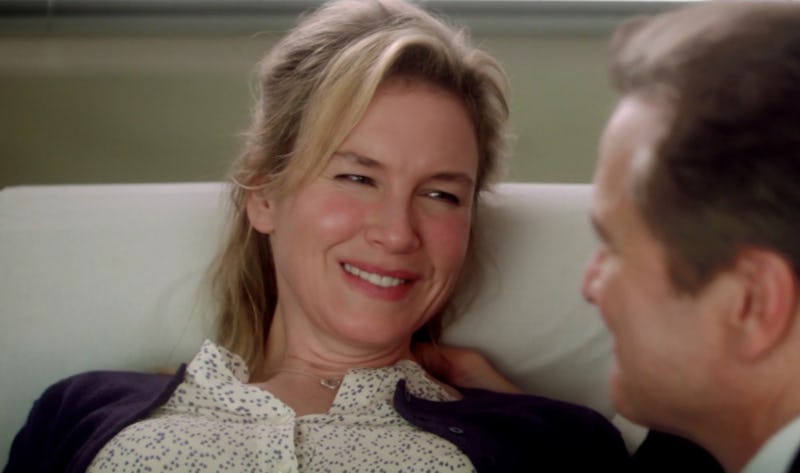 There is no greater joy in life than happening upon a new Bridget Jones trailer. I don't know how they do it, but the studio always finds the perfectly jaunty and inspiring song, pairs it with Mark Darcy and Bridget Jones smiling like giddy fools, and boom: I've already lined up for my ticket to opening day. Naturally, the new trailer for Bridget Jones Diary has accomplished just that, while also dropping a few more hints along the way about who Bridget's baby daddy is. Of course, fans of the series know that revelation will be down to the wire, and we also know, it had better be Mark Darcy.
Of course, we should probably be nice and consider both dudes. This new trailer makes a case for Patrick Dempsey as the father of Bridget's baby, too. She had a wild week, with "relations," as she calls them, with Jack and Mark both. You go, Bridge! But Mark Darcy and the American Jack aside, the most important part of Bridget Jones's Baby is, of course, Bridge. In the trailer, we see her writing in her diary (this time on an tablet) with those signature curlers in her hair. She deals with her own Mamma Mia situation in a very Bridget way: telling both suitors they could be the dad, and plunging into all of the awkwardness head first. She takes them both to lamaze class and doctor's appointments, and of course, scolds them when they get into competitive shuffles.
But the most Bridget thing of all: she's in a situation in life that was completely unplanned and unorthodox, but she keeps her head up, and still has a great sense of humor. Bonus: Emma Thompson as Bridget's gynecologist, who finds the whole predicament raucously hilarious. Me too, Ems. Me too.
Image: Universal Pictures