Cop Glossier Visors While You Can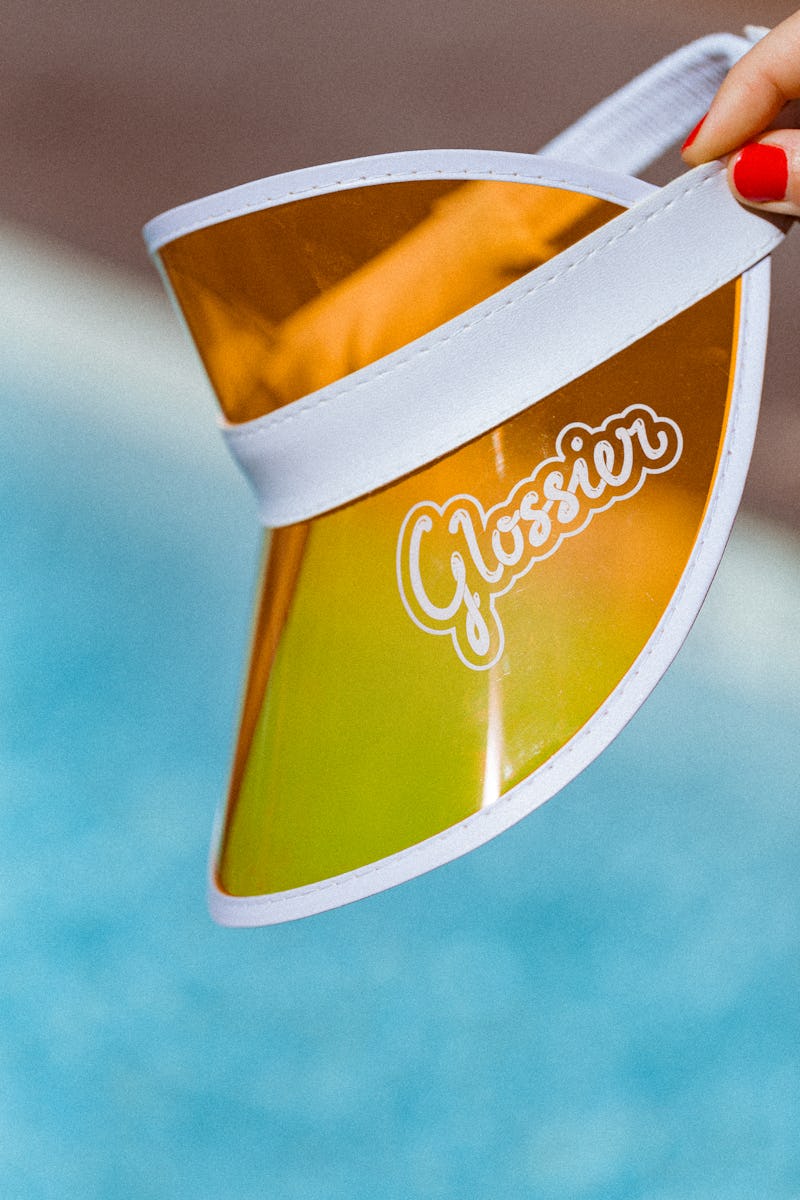 This brand's already got your entire summer beauty routine completely sorted out, and now— they've even got what you're going to wear by the pool planned, too. Are Glossier's Visors limited edition? This headgear will keep you shaded and looking oh-so cool, but you better act fast if you want to get one of these on your head (and trust me, you will!).
Any order totaling over $30 placed from now until July 5th will receive a visor for free and get free shipping. So, if you weren't already planning on covering your head while hanging out by the pool on July 4th, you better reevaluate your life and head over to the Glossier site, like, now. The visor has a golden tint and a white strap. According to the website, it pairs well with a tank top and Coconut Balm Dotcom. Considering that's what I plan on wearing all summer, I'm definitely wanting to scoop up one of these super cool visors to complete my look.
Seriously, I'm making up excuses to spend over $30 at Glossier. I'm looking in my medicine cabinet like, "Am I almost out of my Milky Jelly Cleanser? No. Well, I'm going to need to buy more eventually anyways, right? Right!" I can rationalize just about anything. Especially when the end result is a summertime accessory as perfect as this one (plus some amazing skincare products), you feel me?
Between the products, the stickers and now the limited edition visor, Glossier's basically your one-stop shop for summer.
When it comes to poolside chilling, all you'll need is this visor.
Plus a little Balm Dotcom.
And a swipe of Topaz glow.
Those are the makings of one incredible summer right there. So, start searching your medicine cabinets to see what you're missing, too, why don't you?
Images: Courtesy Glossier (2)