Sunshine Skin Tint Comes In A Variety Of Shades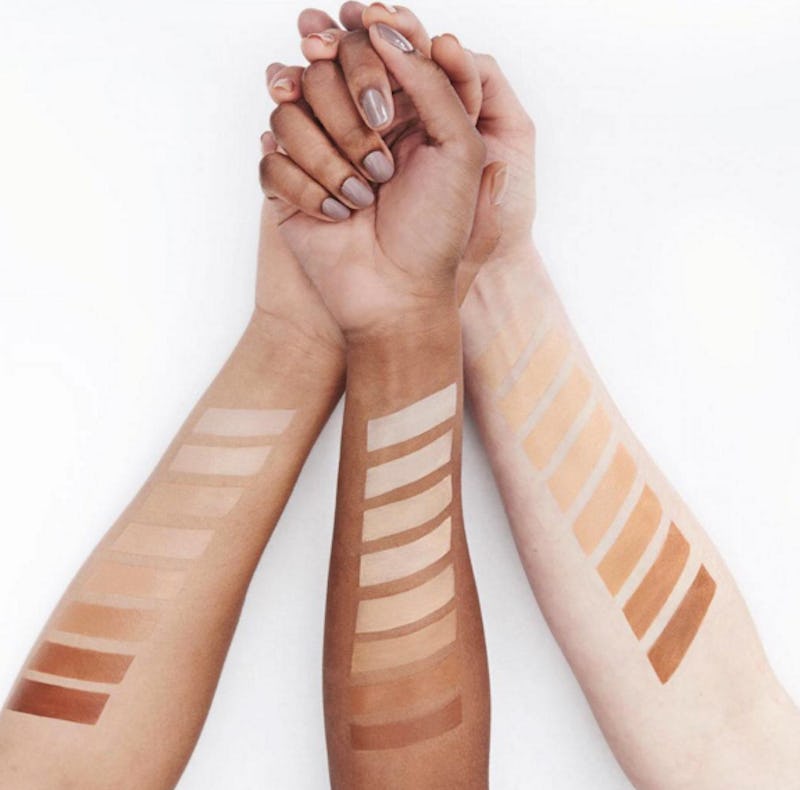 Beauty launches are always something to get excited about, but this one feels a little more special than normal. If you haven't already seen the fall line-up from Milk Makeup, you have literally no idea what you're missing out on. How many shades of Milk Makeup's Sunshine Skin Tint are there? This is exactly the kind of info you're going to need right before you make up your mind about purchasing these products.
Lightweight coverage foundation is the way to go because you don't want to feel weighed down by your makeup, you know? Well Milk clearly gets it because their latest skin tint is light and airy, packed with SPF protection and even has a roller ball dispenser to make it easy to use on-the-go. Doesn't this sound like your dream product, already? I know, right?! And you haven't even heard the best part yet.
Sunshine Skin Tint comes in eight different shades, so there's a wide variety to choose from. The selections range from "fair with pink undertone" to "deep with warm undertone." That sounds pretty specific to me, and that's just the kind of attention to detail that you're going to need to find the perfect match to your skin tone.
All eight shades are available for pre-order now and officially go on sale on June 27. But, why would you wait 'til then?
MILK MAKEUP Sunshine Skin Tint SPF 30 In Fair, $42, Sephora
Here's the lightest shade the range offers.
MILK MAKEUP Sunshine Skin Tint SPF 30 In Honey, $42, Sephora
There's also a warm honey color for those tan skin tones.
MILK MAKEUP Sunshine Skin Tint SPF 30 In Deep, $42, Sephora
You'll find quite a few options for darker complexions in the collection, too.
In case you're looking for a more comprehensive guide to swatches, they've got that clearly laid out for you.
They really have thought of everything. Head on over to the Milk Makeup website to start shopping these shades now!
Images: milkmakeup/Instagram (1); Courtesy Milk Makeup (4)