What Dry Shampoo Does Jaclyn Hill Use?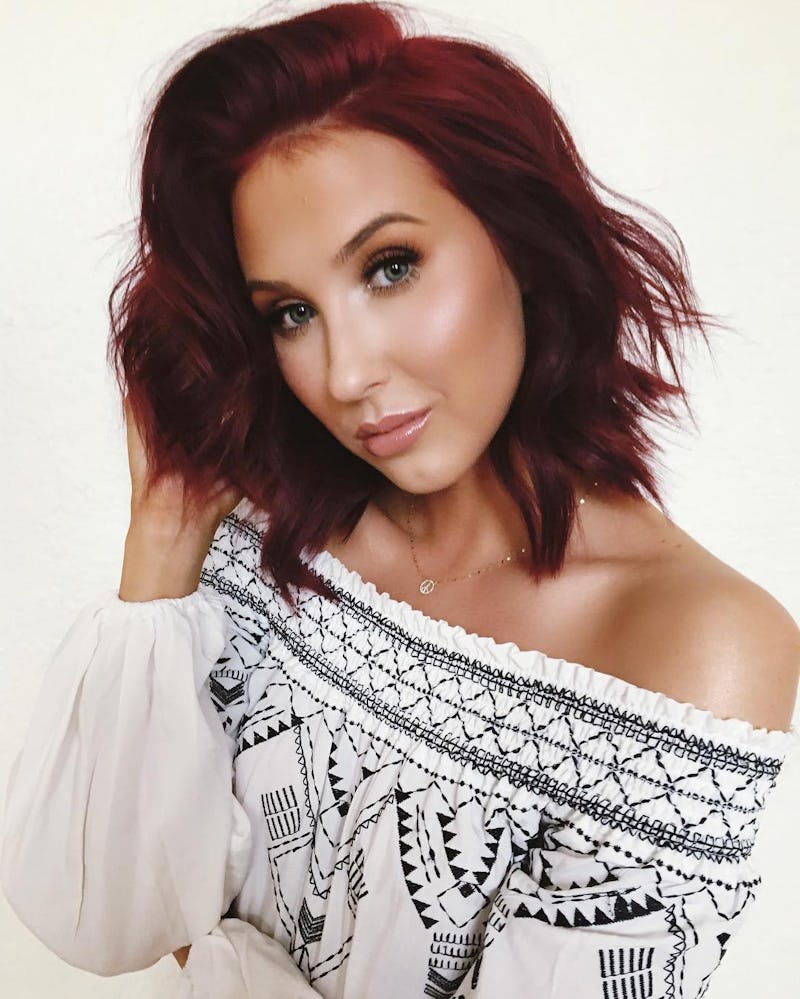 If you want makeup tips, go to Jaclyn Hill's YouTube. If you want to know how her hair game is so strong, also check her Snapchat, because her product reviews are bomb. On Tuesday she revealed a product fave, so if you've been wondering what dry shampoo does Jaclyn Hill use? This is her favorite product ever. Turns out that Hill doesn't just have one favorite dry shampoo but two, and not only does she give fans the lowdown on what her must-haves are, but she also lets followers know how she uses the product.
On Tuesday night, Hill took to her highly trafficked Snapchat to review a product she'd featured on a previous Sephora Haul. During the review, though, she also took time to reveal that the Dry Bar Triple Sec 3-in-1 is her favorite Dry Shampoo. The product is not just a way to hide your lack of time to shower but also adds volume and texture to your locks. Hence, it's moniker — 3-in-1.
Hill doesn't just feature one shampoo, though, she explains that she's got two that are very similar to one another. Her other choice? The Elizabeth and James Nirvana Dry Shampoo. Hill explains that the two products are similar in her opinion, each one giving her hair more body and volume than it had post use.
Dry Bar Triple Sec 3-in-1 Dry Shampoo, $26, Sephora
As for how she uses, Hill details exactly why dry shampoo is essential for her hair. She explains via Snapchat that it's not about absorbing oil from not showering. Instead, by spritzing a bit into her hair before styling, it adds volume and texture to her locks.
Elizabeth and James Nirvana Black Dry Shampoo, $28, Sephora
Hill goes on to explain that the effect dry shampoo gives her clean locks is her favorite part of product. It's not about disguising dirty hair, it's about styling your newly texturized locks to plump perfection.
While Hill doesn't typically give product recommendations for hair products, when she does, it's good to listen. After all, Hill has stellar taste in basically everything. So when you find out what dry shampoo Jaclyn Hill uses, maybe it's time to start thinking about an investment.
Images: Jaclyn Hill/Instagram; Courtesy of brands