How To Send Money Through FB Messenger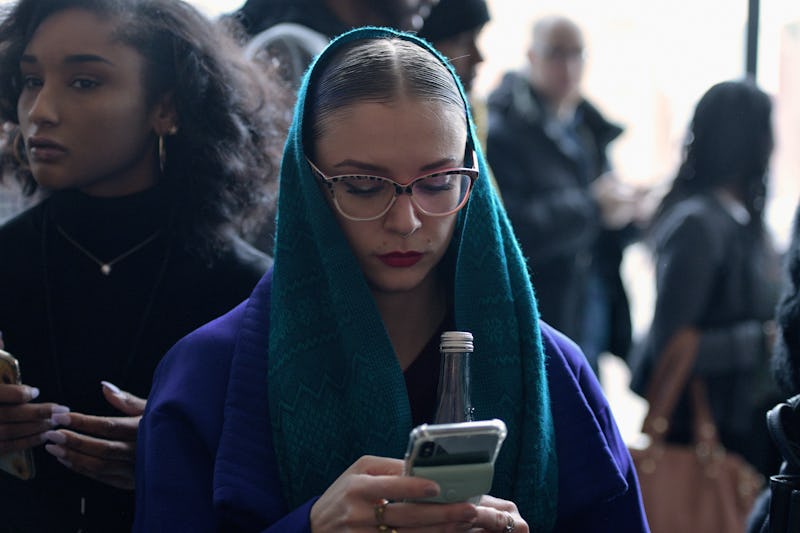 Roy Rochlin/Getty Images Entertainment/Getty Images
As Facebook continues to become an indispensable part of every aspect of our lives, you may have been wondering how to send money through Facebook Messenger. Everyone has found themselves covering their friends' bills at some point or another, but unfortunately, reminding them to pay you back can be far more of a headache than you anticipated. That's why money-transfer apps, which allows users to digitally exchange money directly from their cards or bank accounts, have proven wildly popular; earlier this year, PayPal announced that Venmo users exchanged a whopping $1 billion one billion in January alone. And although many people aren't aware of it, Facebook Messenger allows you to send and receive money from friends, too. Here's how to do it.
Considering the popularity of money-transfer apps, it's no surprise that Facebook developed a way for users to send money through Messenger. The app has undergone a number of changes recently, and one of the most recent is a renewed focus on the exchange of money between users. The feature has actually been around since last spring, but Tech Crunch reports that two weeks ago, Facebook added the option "send or request money" to the main app's navigation page, which then directs you to Messenger.
The money-transfer option can be a little tough to find; within the Messenger app, it's found under your user profile, and if you don't have the new layout for the main Facebook app, you have to navigate through several layers of "more" menu options to get to it. (It's unclear whether this new layout is being tested on everyone — according to Tech Crunch, it's being rolled out to users in the United States, but my Facebook app hasn't reflected any changes.) It remains to be seen whether the change in layout will succeed in encouraging more users to transfer money through Messenger, but if you're interested, here's a step-by-step guide to doing so. Step zero is to open Facebook Messenger, so make sure you've done that first. Then...
1. Navigate To The Extra Options
First, open a new message to whomever you're planning on sending money. Once you've pulled up a new message, navigate to the extra options; they're found under the ellipses icon, between the "GIF" and "like" buttons.
2. Choose "Payments"
Once you've gotten to the screen above, press the "payments" option.
3. Enter The Amount
A screen will show up prompting you to enter the amount you want to send.
4. Add A Debit Card
Next up, Messenger will prompt you to add a debit card — credit cards won't work.
5. Press "Pay"
Lastly, press "pay" in the right corner of the screen, and voila! You've finally paid your friend back for all those Lyft rides last fall.
Images: Roy Rochlin/Getty Images; Claire Warner/Bustle (4)