The Fan-Picked Tie-Dye Highlighter Is Here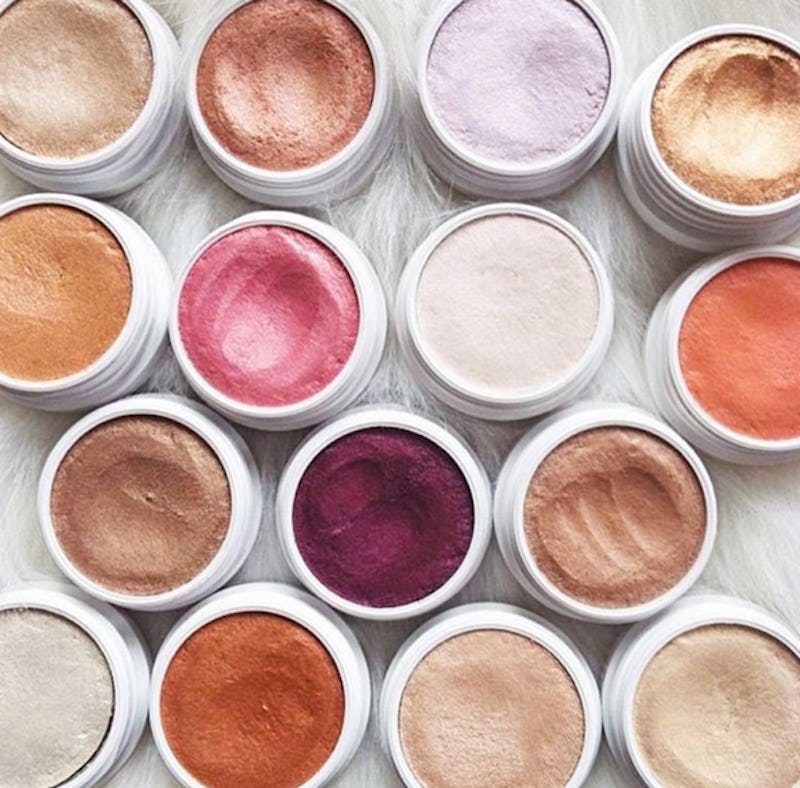 This brand was likely already your favorite due to their amazing products and even more amazing price-point. But, now that they've let fans decide the name and shade of the next product to launch, you probably love them even more. Find out when to buy ColourPop's Tie-Dye Highlighter for all of the glow you can handle.
This limited edition highligter has three incredible shades crammed into one product. Beauty lovers got to weigh in on their favorite combos, and the golden, bronze-y highlight (option two) is the one shade with the most votes. The fun didn't stop there, though. The brand also let you tweet in your opinions about what the name of their newest shade mash-up should be, and the outcome is pretty incredible. The tie-dye highlighter will be called Churro, and have no doubt, it'll give you a cinnamon-y glow. YAS!
Churro will launch on the ColourPop website at 12 p.m. PST on Thursday. And since these will only be around for a limited time (at least for right now), you better act fast if you want to snatch up this cinnamon, sugar-y goodness. And then slather it all over your face, of course. Seriously, set your alarms, like, now. You've got to log on at exactly the right time!
Ding! Ding! Ding! We have a winner!
Option 2 it is!
Just look at it!
The fact that they're calling it "Churro" makes it even better!
Just when you thought their highlighters (and the company, in general) couldn't get any better, they go and surprise you!
And boy, am I glad they did because this is basically the best makeup creation ever.
Image: colourpopcosmetics/Instagram (1)