'Serial's Adnan Syed Was Granted A New Trial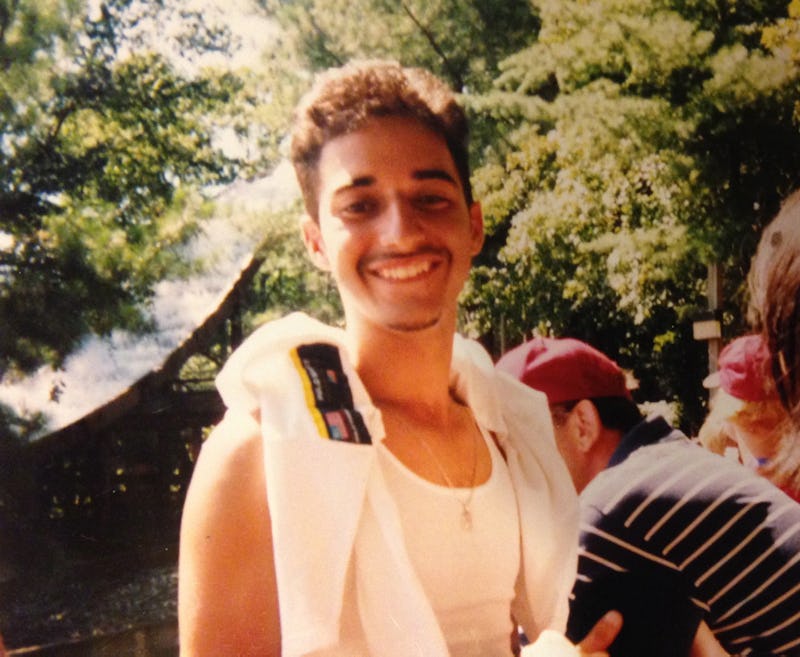 The man whose case received national attention thanks to the popular podcast Serial will get a chance to clear his name. Adnan Syed has been granted a new trial. The order happened Thursday afternoon, four months after the post-conviction hearing where Syed's attorneys argued that the original trial lawyer overlooked a pivotal alibi witness and cellphone records. The news broke via Syed's defense attorney, C. Justin Brown, on Twitter. He wrote, "WE WON A NEW TRIAL FOR ADNAN SYED! #FreeAdnan." Bustle has reached out for comment, but has not received word back.
Update: According to Syed's lawyer in a press conference, Syed's 2000 conviction has been vacated.
Earlier: Syed was convicted of murdering Hae Min Lee in 2000, though he has maintained his innocence. Now 35 and still under the conviction, Syed faces a life in prison. His case was covered in the compelling Season 1 of NPR's Serial, which led to Syed's case being covered at length by news outlets. Every episode began with a prison call greeting from Syed, and provided listeners with a glimpse into the mysteries of a night — January 13, 1999 — which changed the course of his life forever. Now, with this new trial, Syed's been given the opportunity to revisit those events.
Over the course of Serial Season 1, listeners were bombarded with unfolding, convoluted, at times contradictory information that all came to an inconclusive ending. According to The Baltimore Sun, Judge Martin Welch felt that they deserved more attention than originally afforded in the case. He wrote, "The court finds that trial counsel's performance fell below the standard of reasonable professional judgment when she failed to cross-examine the state's cell tower expert regarding a disclaimer obtained as part of pretrial discovery."
Whether or not you believe in Adnan Syed's innocence thanks to Serial, his case is certainly compelling.
Images: Courtesy of Serial