Potential Outcomes Of Adnan Syed's New Trial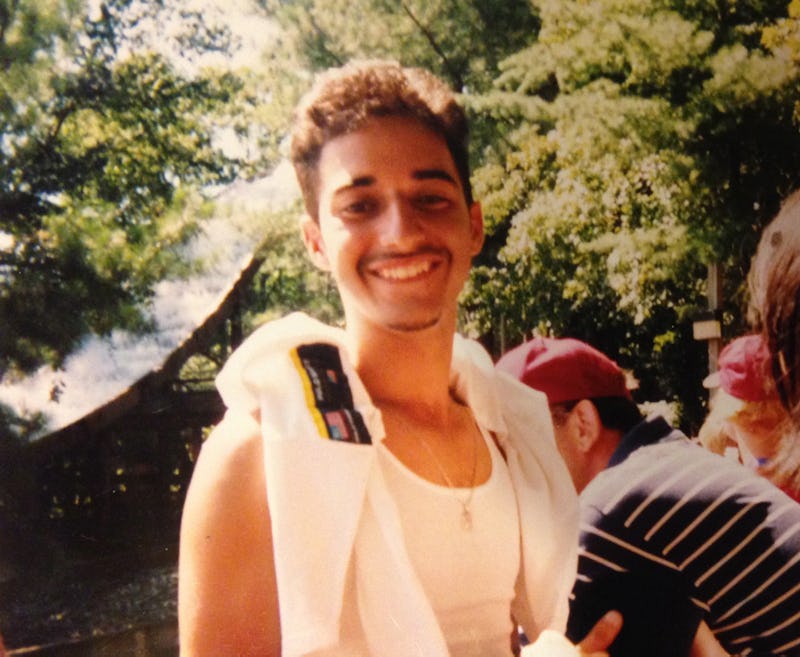 There's been an important development in the ongoing story of Serial subject Adnan Syed. As reported by the Baltimore Sun on Thursday, a Baltimore judge has granted Syed's request for a new trial. Syed was convicted of murdering his ex-girlfriend, Hae Min Lee, in 2000, before the conviction was vacated on June 30, 2016. Now, Syed, 35, will receive a new trial — and, as such, there are a lot of possibilities when it comes to the verdicts for Syed's retrial.
Though Syed's story became a topic of discussion after This American Life spinoff series Serial began examining Lee's murder case in 2014, it was evidence stirred up by a follow-up podcast called Undisclosed that convinced judge Martin Welch to recommend a new trial, reported ABC News on Thursday. The podcast Undisclosed uncovered a fax cover sheet from AT&T to the State of Maryland that alleged that the records were not considered reliable information for the location. Welch wrote in his opinion that Syed's trial attorney "rendered ineffective assistance when she failed to cross-examine the state's expert regarding the reliability of cell tower location evidence," reports ABC News.
In addition to the "questionable cellphone records," Welch's decision to rule in Syed's favor comes four months after a post-conviction hearing at which Syed's attorneys argued that "a crucial alibi witness" were wrongly overlooked by his original trial lawyer, reports NPR on Thursday. That alibi witness was Asia McClain, Syed's classmate. As NPR reports, Welch wrote, "Although [Syed's] trial counsel had notice of the potential alibi witness, neither she nor her staff ever contacted McLain," and that though McClain "signed an affidavit on March 25, 2000, stating that she spoke with [Syed] at the library between 2:20 p.m. and 2:40 p.m. on January 13, 1999 [when the murder allegedly happened] that no attorney had ever contacted her."
Now, Syed's new trial could potentially change the outcome of his fate. Here are several possible verdicts that could end the trial.
1. Syed Is Found Guilty
Though Syed requested a new trial in hopes that he will be found not guilty of Lee's murder, this is still a possibility. Should the judge find Syed guilty of Lee's murder, it is possible that his life sentence would be upheld. However, the case for Syed's guilt will likely need to be significantly stronger than it was in 2000, as Syed's new lawyers will likely refute claims based on evidence that Welch believes was not thoroughly examined by Syed's lawyer the first time around.
2. Syed Is Found Not Guilty
If this happens, of course, Syed would be found not guilty of the murder of Hae Min Lee, and would be a free man. What happens next — such as receiving reparations from the State of Maryland — could be decided at a later date.
3. There Is A Mistrial
According to Cornell University's Legal Information Institute, a mistrial occurs when either "a jury is unable to reach a verdict and there must be a new trial with a new jury, [or] there is a serious procedural error or misconduct that would result in an unfair trial, and the judge adjourns the case without a decision on the merits and awards a new trial." For example, if the jury is deadlocked, and can't make a unanimous decision, the court has the discretion to grant a mistrial. If the defendant — in this case, Syed, consents — then the government will be allowed to retry the case. According to the Fully Informed Jury Association: "In the event of a mistrial, the defendant is not convicted, but neither is the defendant acquitted. An acquittal results from a Not Guilty verdict and cannot be appealed by the prosecution, overturned by the judge, or retried. When there is a mistrial, however, the case may be retried." If Syed's case ends in a mistrial, it's possible he will be tried yet again.
Serial and Syed's story fascinated the world, and his retrial will likely do the same.
Image: Courtesy Of Serial