14 Books To Re-Read This Summer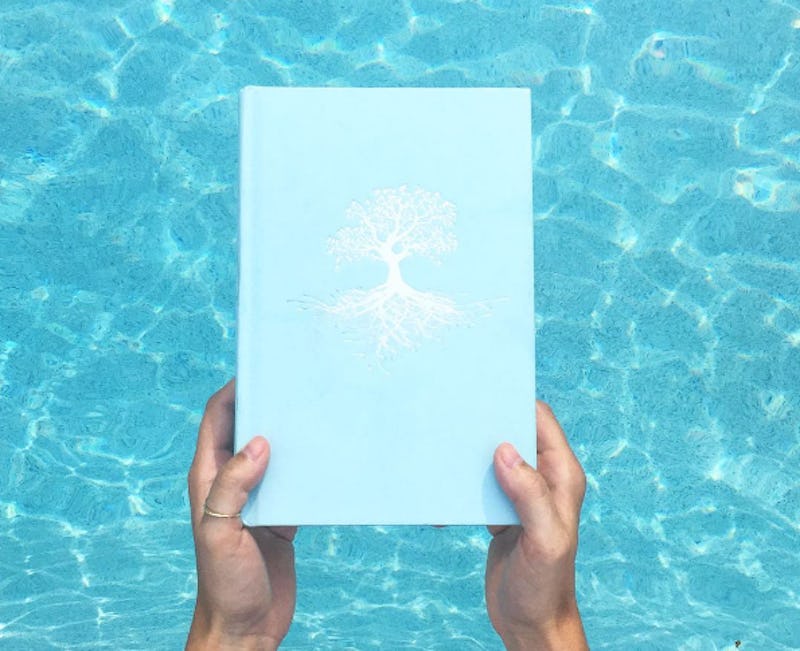 Summer is the perfect time to read. The weather is beautiful, you often have extra time, and there are so many amazing new beach reads just begging for your attention on a breezy afternoon.
Of course, sometimes it's nice to re-read an old favorite instead of reading something new. As much as I love discovering amazing new books, I'm a huge proponent of re-reading. After all, books are like old friends, and you need to visit them occasionally.
There are some books that you can read once and feel satisfied, but there are others you will read a hundred times and see something new with each re-read. Other reasons to re-read: you want to experience the rush of emotions the book made you feel, you think the prose is beautiful, or you've forgotten exactly what happens and need to know.
Re-reading really is a great summer activity. Instead of rushing through the pages to find out what happens next, you can take your time. You already know what happens, so you can just enjoy the ride. It's like going on a roller coaster a second time. You anticipate each loop, but that only makes the ride even more fun.
So if you are looking for the perfect book to re-read this summer, here are a few options:
Re-read the beginning of this whimsical series before the movie comes out on September 30th. Follow it up with a re-read of Hollow City and Library of Souls, and you'll be more than ready for the film's premiere.
2. Holes by Louis Sachar
Revisit camp this summer — well, Camp Green Lake, that is — where Stanley Yelnats has to spend all day digging holes. You can practically feel the heat blazing in this childhood favorite, which is why you should definitely give it a re-read.
This is another childhood favorite, but I have to confess that I've re-watched the movie more recently than I've re-read the book. Obviously this is something to remedy immediately, because no one can retell a fairy tale like Gail Carson Levine. Also, while you're at it, you should probably also reread The Two Princesses of Bamarre — according to her Goodreads, Levine is working on a prequel!
Before the movie comes out on September 27th, you'll probably want to reread this fast-paced thriller. After watching the trailer, how else will you cope with the wait? I love reading thrillers in the summer, because it's totally acceptable to stay up all night reading them (which I always do).
The ultimate summer story about four friends and a pair of jeans is always worth a reread on a warm afternoon. Funny, sad, and sweet, this story will hit you hard with nostalgia.
This short classic is a great re-read in the summer — after all, you probably read it for the first time because you were assigned to read it over the summer in high school. Take a trip down memory lane with this story, which incidentally is also a lot about memory, but be forewarned: if you read this over the summer, you're immediately going to want to host a Gatsby-style party. The impulse is inevitable.
Here's another novel with a September movie release. This story about an Australian lighthouse keeper and his wife, who find a baby on a boat washed ashore, has a film adaptation coming out September 2nd. So it's time to re-read.
Recently I had read a string of intense and sad books, so I picked up this classic. It immediately brightened my day. If you're in need of something light and inspiring, this is the re-read for you, if just to remind you of this quote: "Where you tend a rose, my lad, a thistle cannot grow."
I can never re-read this book enough, because with each re-read, the story of Elizabeth Bennet and Mr. Darcy reveals something new. Also, it's perfect for the summer, because after re-reading it you can watch every single adaptation (including the one with Colin Firth, no matter how long it is. It's the summer!).
10. Gossip Girl by Cecily Von Ziegesar
Gossip Girl always reminds me of summer — probably because I usually read this guilty pleasure series in the summer, when my cousin and I would buy them at a used bookstore, read, and trade. The sparkling series about Serena and Blair and their soap-opera-ish adventures on the Upper East Side just screams "summer."
The first of Anne's adventures is a great summer read. The story of a plucky redhead is hilarious and sweet and will make any summer afternoon that much more enjoyable as you float down a river pretending to be the Lady of Shalott.
It's not always beautiful outside in the summer, so if you're stuck inside on a rainy day, pick up this book and give it a re-read. Celia and Marco are locked in a game at the Cirque des Rêves, and the dreamy, enchanting prose is perfect for a day filled with summer showers.
You know this book well, but when was the last time you re-read it? If you can't remember, this summer is the perfect time.
Short, sweet, and summery, this whimsical play is the perfect re-read on a midsummer's night.
Image: Instagram/the.blonde.bookworm (1)