ColourPop's Lip Glosses Are Poppin'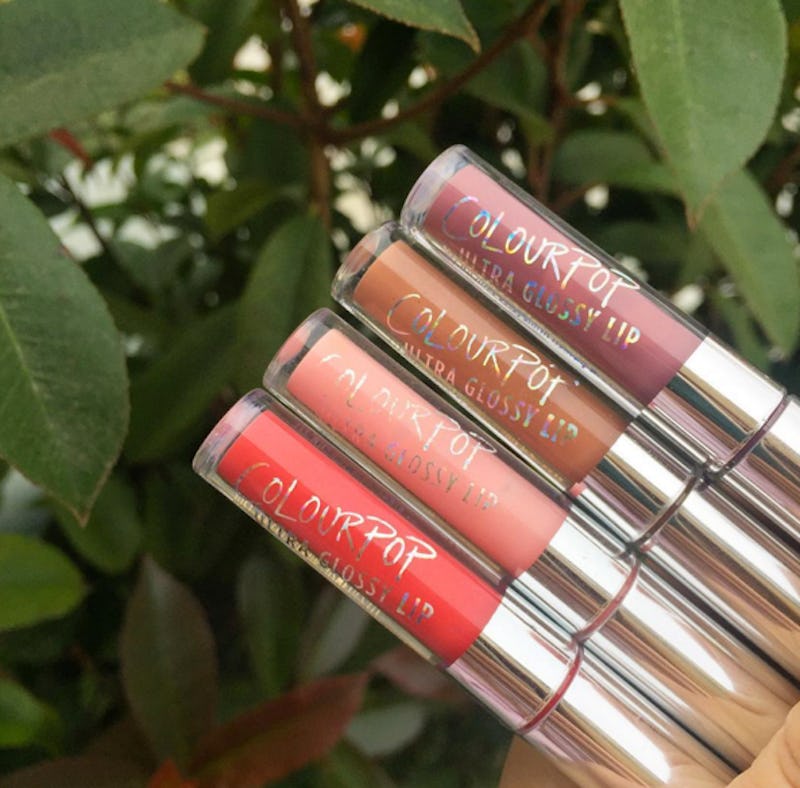 This brand just can't stop, won't stop — and I'm loving every second of it. They're releasing new amazing products (that Churro highlighter, for example) so quickly that it's almost too hard to keep up. But, fans of the brand are hanging in there. It's work, but it's worth it. You're probably wondering, are the ColourPop lip glosses are limited edition? If you've been checking their social accounts lately, you know these lippies are soon to become your favorites.
While they did release mini glosses as part of a Fourth of July promotion, they also said that it was "to try out our formula," which has me thinking that this is just a trial run at something they're hoping to make part of their permanent collection. Bustle has reached out to the brand to confirm if the lip glosses will be here for good sometime in the future.
For now though, you can receive one to four of their new glossy shades (in cute little mini versions) by spending $20 or more. The colors range from bright coral to mauve and look absolutely fabulous. If this is just a sneak peek of glosses to come for the company, then I can't wait to see all of the glossy goodness they have in store. Head on over to the ColourPop website if you just can't wait to get a teeny preview bottle of these ultra glossy lippies.
It's like they read our minds.
They may be part of a promo now, but something tells me they'll be sticking around.
These shades are just too fun not to have around full-time!
It's not going to be hard to spend at least $20 on the site, especially when it means you get lip glosses for free.
They're so cute and tiny.
Enough already. I've got to get these on my lips, stat!
ColourPop just gets me.
Images: colourpopcosmetics/Instagram (1); Giphy (1)