Jozea Has Harsh Words For Nicole After 'BB18'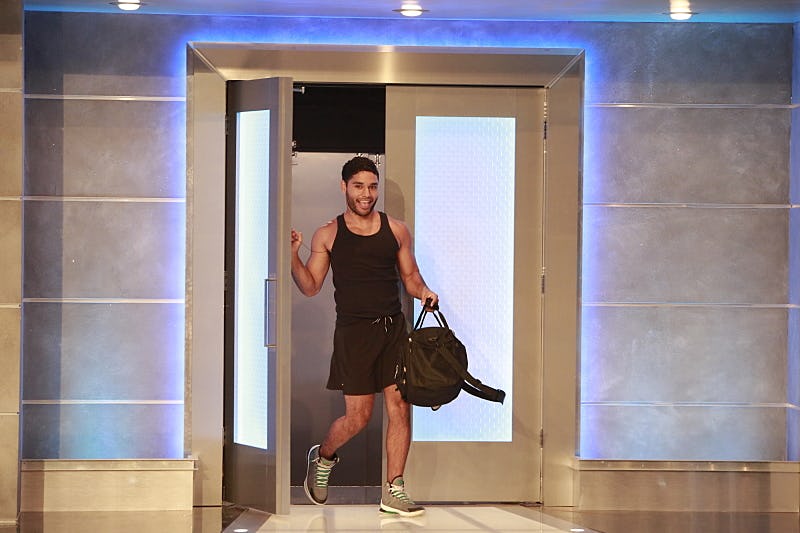 Fulfilling his own prophecy, the self-proclaimed Big Brother Messiah Jozea was evicted from Big Brother 18 . But unlike a more popular messiah, Jozea has no interest in doling out forgiveness anytime soon. The eviction came as a surprise to Jozea, who believed that the house was on his side up until the very end. Jozea's eviction has drawn a very clear line in the sand between the returnees and the newbies, but is this really the end of his reign as a Big Brother houseguest? Will Jozea be able to get revenge on those who blindsided him? In an email interview with Bustle, Jozea shares some harsh words about returning Big Brother houseguest Nicole, who may want to watch out if he earns his way back into the house with the new Battle Back twist.
This twist was announced right after Jozea's eviction, and could mean he still has a chance at winning Big Brother 18. If Jozea wins the Battle Back, he'll be able to reenter the house, but will he do anything differently? "I would definitely reenter the house with a tight lip," Jozea says via email. "And slowly but surely pluck every single one off my list that needs to be evicted from the house… with a smile."
It seems that this was his plan inside the house from the very beginning, but he never got the chance to follow through on those intentions. Jozea has even started calling out targets, taking to the official Big Brother Snapchat account to announce that he was coming for "Corey, Frank, James, Nicole, [and] anybody who had somethin' to do with it."
While he's aware of who his enemies are, Jozea is also very aware of his closest allies in the house and is hoping to stick close to them. "Hopefully when I return, my true friends in the house shall be there," he says. "Bronte, Victor and Paul better fight and stay in the game." But if Jozea is able to make his way back into the house and carry out his plan, it seems that there's one person who he has no interest in working with. When asked if he thinks Nicole will fare better this time around than she did on Season 16, he says, "No… she's still the snake of all snakes, and the sneaky little gremlin that she is. I now think that doing her makeup with my products should have broken her out because she's a really, really sneaky one. Sneakiness only goes around once."
Based on the intensity of that statement, Jozea has issues with Nicole that aren't going away any time soon, and if he manages to get back in the Big Brother house, it could be the very thing that puts an end to Nicole's game.
Image: Bill Inoshita/CBS