Jozea's Time On 'Big Brother' May Not Be Over Yet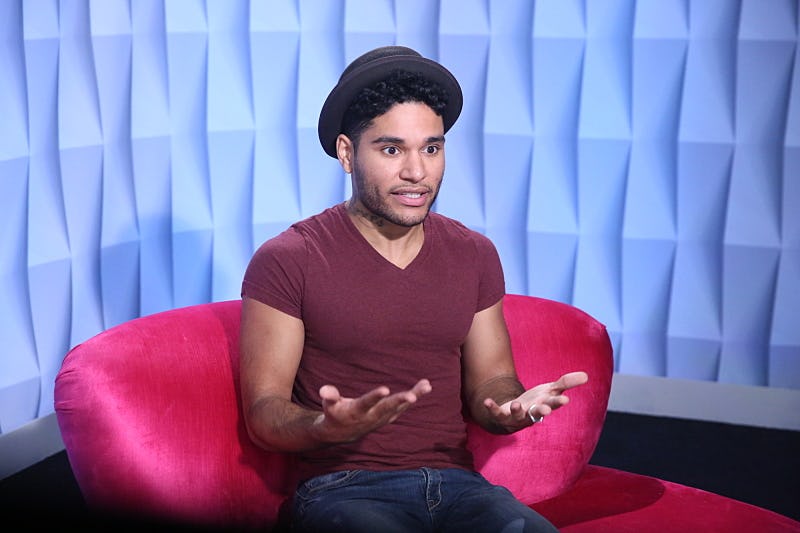 Jozea Flores became the second man out of the Big Brother 18 house on Thursday, and the self-proclaimed messiah of the house never saw it coming. Despite being on the block, Jozea began the episode convinced he was going to succeed in his plan to get Paulie sent home. And, his optimistic — some might say "cocky" — attitude never faded. After conferring with his alliance (basically just a handful of the newbies), Jozea decided that he should go talk to Head of Household, Nicole, just in case the vote went to a tie and she got to be the tie-breaker. Alas, his efforts were all for nothing. Jozea was evicted from Big Brother in a seven to four vote between him and Paulie.
In his final plea to the houseguests, Jozea said that he had been "bold" since entering the house, adding that the only things his fellow houseguests could expect from him going forward were "loyalty and friendship." Jozea, you were definitely bold, but loyal and friendly? Methinks you were not. In the end, Jozea had Paul, Bronte, Natalie, and Victor in his corner, but it was not enough to out-vote the 8-Pack alliance. Together, Corey, Frank, Zakiyah, James, Da'Vonne, Michelle, and Tiffany voted to evict Jozea, and he was sent packing. (Bridgette was mercifully spared, with zero votes to evict.)
Jozea has been heading towards eviction since he walked into the Big Brother house and declared himself king. By talking big about going after the returning players and gabbing about his flawless "intuition" and excellent gameplay, Jozea ended up alienating most of the house, and there's no doubt it cost him his place in BB18 .
There is a catch, however. Julie Chen introduced the Battle Back twist on Thursday where the previous week's evictee and the new evictee face off to win a chance to get back into the house. This continues for the first five evictees until one of the first five is crowned the winner and will re-enter the game. Will Jozea get to try again to win the hearts of the newbies and the returnees? We'll just have to wait and find out.
Images: Monty Brinton/CBS