21 Concerts Of The '00s That You Totally Attended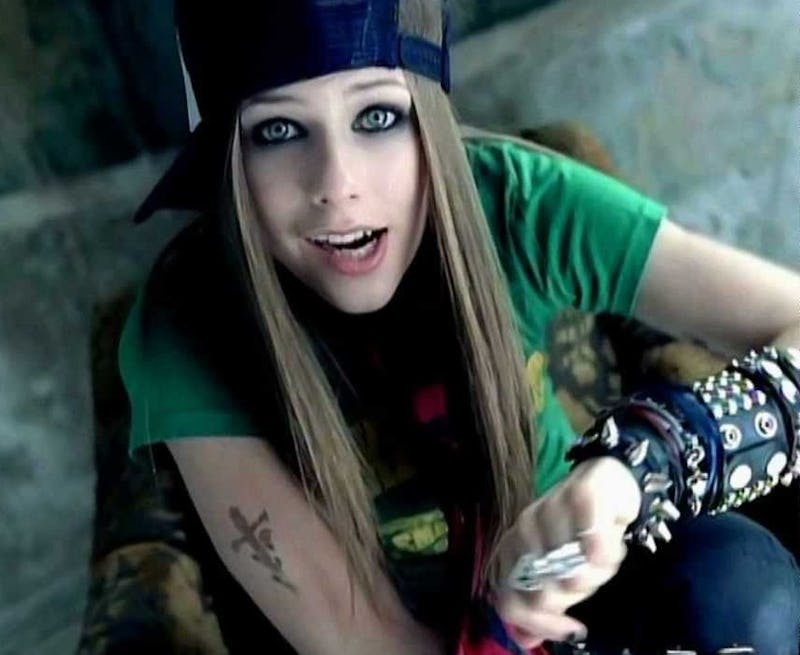 When you're a teenager, there are few things better than that moment when you finally become old enough to attend a gig on your own. The freedom to go and see whoever you want and hang out with your friends and crushes while doing so could often result in some, shall we say, regrettable concert decisions, even among some of the best concerts of the '00s. Still, if you were lucky enough to have seen some of the best bands of the '00s while you enjoyed this freedom, then I applaud you. It wasn't always that easy.
Between struggling to have the money to go see some of the bigger or better bands of the '00s, or even just struggling to find friends who would actually go along with you, it could still be tricky sometimes to even get to see the bands that you wanted to. (And, goodness knows, you may have also gotten dragged along to a number of ill-fated performances just to show solidarity with your bestie.) The magic of being a teenager, though, is that, even if the bands might make you cringe a little now, those first few experiences of live music are unparalleled regardless.
Here are 21 concerts that you may have attended during this essential period of your life.
1. The Arcade Fire
If you also happened to have friends like mine, who had seen these guys live and would not shut up about how they were simply the best live act ever, then you were likely wise enough to buy a ticket and go see them. Your friends weren't wrong, either. Their live show is spectacular.
2. The White Stripes
Considering that there was only ever Meg and Jack White on stage at any time during their live performances, they manage to create such a wall of noise that you couldn't help but beg, borrow, and work damn hard for the money to see them whenever they came to town. Totally worth it.
3. My Chemical Romance
Because, quite simply, your teen angst never died. Your gigantic crush on front man Gerard Way probably also propelled you to the very front of the crowd every damn time, so you could flip love signals at him with your eyes. It's OK, girl, he totally saw you.
4. Reel Big Fish
It feels like Reel Big Fish have been on tour every year since forever, and it may well be the case that their gig was one of the first that you ever went to as a result. If you're like me, and the gig made you realize that ska wasn't quite your bag, then you may well have just used it as a the perfect opportunity to finally get close to your crush. Either way, it wasn't a total waste of time.
5. Muse
Labelled under "arena rock bands that everyone tells you to go see," Muse may well have been one of the first massive gigs that you went to, experiencing that drenched in sweat as you leave the venue feeling for the very first time. Nothing quite like stinking on the train home, eh?
6. The Killers
Thus fulfilling all of your I'm on a secret date with Seth Cohen fantasies.
7. LCD Soundsystem
Otherwise known as the gig that made you feel beyond cool. If you managed to see LCD Soundsystem in the '00s of their prime, then the performance probably propelled you to spend more time exploring obscure music genres on Pitchfork and ditching all of your teen angst rock collection in favor of something that allowed you dance that angst away.
8. Foo Fighters
And you still have the homemade "Mrs. Dave Grohl" t-shirt to prove it (which remains unwashed from when you managed to meet him after the show and steal a hysterical hug from the man).
9. The Flaming Lips
You danced, you laughed, and you cried your eyes out while the whole crowd sang together on "Do You Realize?" The show undoubtedly also made you wonder why more bands don't throw gigantic colored balls out into the audience more often.
10. Paramore
Because Hayley Williams is an undisputed goddess. It was also the perfect gig for you and all of your best girlfriends to attend together in order for you all to unleash your united sing-along magic while holding hands in the pit.
11. Courtney Love
You were too young to see Hole in '90s, but, when Courtney Love managed to do a live appearance anywhere, you were totally there. And you knew every word to every song and high fived all the amazing women rocking out in the pit beside you as you did so.
12. Radiohead
At some point, you may have decided to become very serious about your music tastes and, as such, decided to finally invest in some Radiohead tickets. And that made it official: Music is totally your life.
13. Kanye West
It might seem hard to believe now, but, when Kanye released The College Dropout back in 2004, you were still able to see him live in a venue without having to rely on a gigantic big screen in order to actually see him. Back then, his music wasn't somewhat engulfed by his celebrity, and his performances were incredible as a result.
14. Hoobastank
Admit it: You knew every word to "The Reason" and showed up at their gig not really knowing any other song — but felt totally validated in your choice by their decision to play that song as their encore number.
15. No Doubt
Additional points go out to you if you happened to be one of the lucky people who saw them on tour with both Garbage and The Distillers back in 2002. Dream line-up.
16. Panic! At The Disco
Your entire friendship group probably attended. Somebody might have gotten so excited that they were sick, and you spent all of your pocket money at the merch stand. I know you.
17. Red Hot Chilli Peppers
Ooh, boy, seeing RHCP was quite the event. It also cost a ton of money to go see them, so, unless you had a steady Saturday job, a birthday coming up, or a long-lost auntie mysteriously appearing out of nowhere, then odds are you were just like me: Listening to your friends who did attend their gig talk about it for months afterwards while you cried into a lonely, impoverished abyss.
18. Avril Lavigne
You wore one of your Dad's ties around the neck of your t-shirt and promptly lost it during the first song.
19. System Of A Down
Maybe you were totally metal and ready to mosh, or maybe SOAD inspired you to be full of life in a way that no other metal band had ever done before. Either way, you probably attended their gig and spent the following week comparing badass bruises with those of your friends and using "I went to see System Of A Down, so I can't run this week" as a viable excuse to get you out of gym class.
20. Yeah Yeah Yeahs
Sparkling leggings? Check. Trendy yet messy hairstyle? Check. Battered pair of Converse paired with a tutu dress? Check. If Karen O was your cool-girl hero, then you were front row and dancing to "Date With A Night" before uncontrollably sobbing to their always painfully sincere performance of "Maps."
21. Kelly Clarkson
Glowsticks in the air for "Since U Been Gone"? Absolutely.
I sincerely hope that all of you have managed to keep all of your concert tickets collected in a neat row on your bedroom wall for all time. Keep those guys safe, because how else are you going to be able to prove that, yes, you did indeed see Avril Lavigne when you were 14, and it was the best time ever?
Images: AvrilLavigneVEVO/YouTube