21 Underrated '00s Pop Songs You Need To Hear ASAP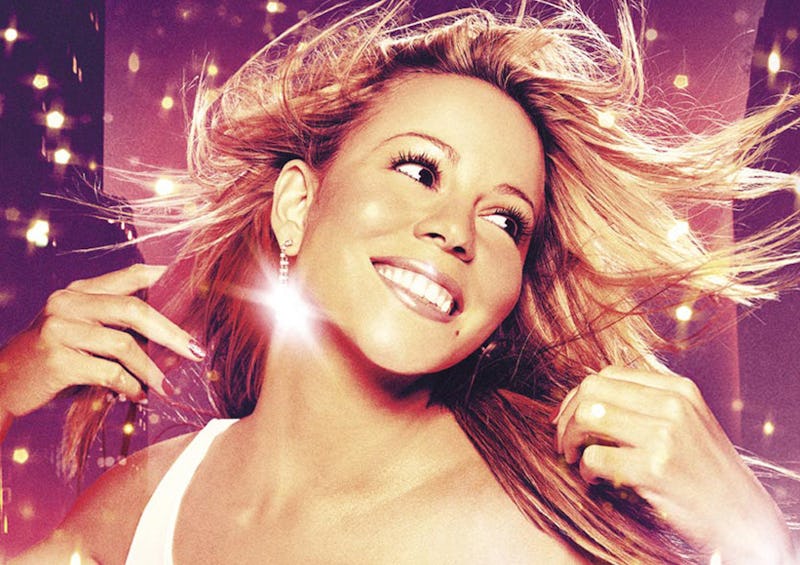 Listen up, nostalgia junkies: After searching far and wide, I've rounded up a slew of underrated '00s pop songs that are guaranteed to make your ears happy. Trust me, nothing brightens your day quite like a musical walk down memory lane! Today, I'd like to highlight the best pop songs from the '00s that don't always get their due. You know, the songs you occasionally stumble upon while scrolling through your iTunes library and think to yourself, "Wow, that's a great track! Why don't I listen to it more often?" (Usually, you can't come up with a good reason.)
The list below features tracks from big artists like Mariah Carey, Whitney Houston, and Gwen Stefani, as well as releases from smaller, lesser-known acts. Some of the tunes just never caught on with the general public (even though they should have!), and others, despite their commercial success, are frequently overlooked when we discuss our favorites of the decade. Bottom line: These tunes are seriously underappreciated, and it's time to give them the recognition they deserve! Hopefully, you'll discover a few gems you've never even heard before.
Here are 21 underrated pop songs from the '00s you need to hear ASAP (or sooner, if possible):
Alice Deejay — "Celebrate Our Love" (2000)
You probably remember Alice Deejay's breakthrough U.S. hit, "Better Off Alone," but unless you owned the Dutch group's debut album, Who Needs Guitars Anyway?, you've likely never heard "Celebrate Our Love." It's a sunny slice of euro-dance that never fails to put a smile on my face.
Lara Fabian — "I Will Love Again" (2000)
Céline Dion who? Belgian singer Lara Fabian gives new meaning to the term "power ballad" with "I Will Love Again." It's a great song to blast when you're feeling low.
O-Town — "We Fit Together" (2001)
"We Fit Together" is just a bonus track on O-Town's eponymous debut album, so it's not exactly a surprise that it often gets overlooked — but it is a crime! Admittedly, some of the song's lyrics are a little awkward, but its melody is super catchy. It'll be stuck in your head for weeks!
Mariah Carey — "Loverboy" (Remix) (2001)
"Loverboy" was released as the lead single from Carey's critically panned movie-musical, Glitter. Though the track peaked at No. 2 on the Billboard Hot 100 chart, I feel like it's rarely mentioned when discussing the diva's impressive catalog of hits. Make no mistake, "Loverboy" is a bop!
Daniel Bedingfield — "Gotta Get Thru This" (2001)
Daniel Bedingfield's sister, Natasha, ended up stealing the spotlight, but he was the first person in the family to land a hit single. "Gotta Get Thru This" reached No. 10 on the Hot 100 and was even nominated for a Grammy Award, but I still don't think it gets the recognition it deserves.
Cam'ron — "Hey Ma" (2002)
I bet you forgot all about Cam'ron! Believe it or not, the rapper is still making music. "Hey Ma" is an early '00s classic.
Stacie Orrico — "Stuck" (2003)
"(There's Gotta Be) More to Life" is probably Stacie Orrico's most well-known song, but "Stuck" is my personal favorite. (Fun fact: "Stuck" was co-written by "All About That Bass" scribe Kevin Kadish.)
Sugababes — "Hole in the Head" (2003)
"Hole in the Head" is a seriously underrated breakup anthem.
Fantasia Barrino — "I Believe" (2004)
It doesn't get much cheesier than "I Believe," Fantasia Barrino's 2004 American Idol "winner's single." However, there's an earnest quality to Barrino's voice that somehow allows her to pull the whole thing off. It's kind of remarkable,
Gwen Stefani — "What You Waiting For?" (2004)
"Hollaback Girl" gets all of the attention, but in my opinion, Stefani's debut solo single, "What You Waiting For?," is the superior tune.
Amerie — "1 Thing" (2005)
If listening to "1 Thing" doesn't get your body movin'... check your pulse.
Robyn — "Be Mine!" (2005)
"Be Mine!" is one of the major standout tracks from Robyn's 2005 self-titled LP. Whenever I'm feeling blue about the Swedish singer's extended break from her solo career (which is... embarrassingly often), I put on "Be Mine!" and get lost in my feelings.
Cassie — "Me & U" (2006)
Two words describe Cassie's "Me & U": iconic and hypnotic.
Field Mob — "So What" (feat. Ciara) (2006)
Tell 'em, Cici!
The Veronicas — "Untouched" (2007)
The Veronicas have a handful of memorable tunes in their discography ("Everything I'm Not," "4ever," "This Love," etc.), but "Untouched" is by far their most unique-sounding single. Those opening strings are perfection.
Solange — "I Decided" (Part 2) (2008)
Solange's "I Decided" (Part 2) is better than the majority of the song's on her older sister Beyoncé's 2008 album, I Am... Sasha Fierce. No, I won't apologize.
Estelle — "American Boy" (feat. Kanye West) (2008)
So good.
Jada — "American Cowboy" (2009)
Try not to pay much attention to "American Cowboy's" lyrics — they'll rot your brain. Instead, just sit back, relax, and let the song's delightful Lady Gaga–esque chorus (it was produced by frequent Gaga collaborator RedOne) wash over you. Ah, isn't that nice?
Whitney Houston — "Million Dollar Bill" (2009)
This funky, feel-good opener to Houston's last studio album, I Look to You, will always have a special place in my heart.
Priscilla Renea — "Dollhouse" (2009)
"Dollhouse" was clearly influenced by Katy Perry's sound circa 2008-2009, but its clever and empowering lyrics make it stand out.
Nelly Furtado — "Manos Al Aire" (2009)
My, my. What an anthem.
Image: 20th Century Fox