Dan Stevens' Marvel Role Shows He Has Insane Range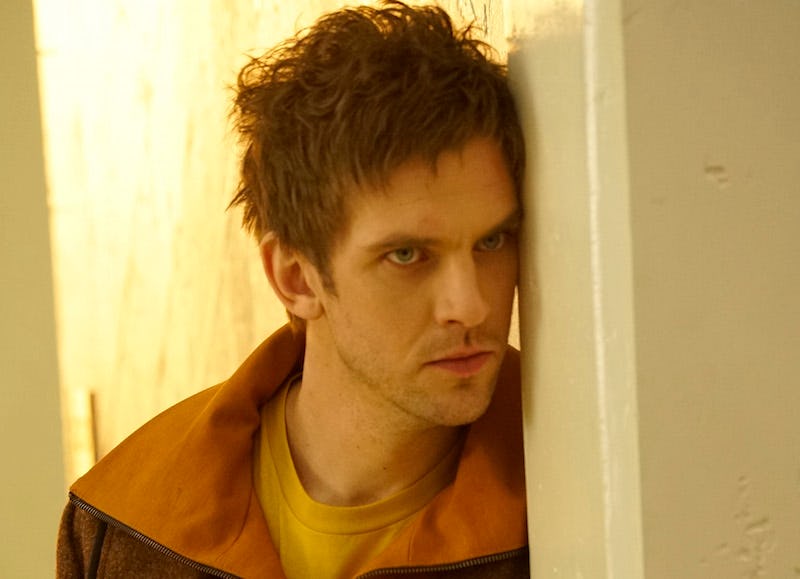 Remember handsome, moneyed Matthew Crawley from Downton Abbey? You won't be when you look at this photo of Dan Stevens' as David Haller in Legion , FX's new Marvel series that will clearly be be worlds away from the genteel period drama he previously starred in. Of course, Downton Abbey was how Stevens won the hearts and minds of viewers round the world — playing Matthew Crawley, a character who was in lots of ways was the consummate insider, he dazzled fans for the short time he was on the series. Matthew, however, was a gentleman — not at all anything like Stevens' new character David, a fact that is blatant even from just peeping the new still from the series. So, yeah, prepare yourself for a role that turns everything you thought you knew about Stevens its head.
Some backstory: In the X-Men comics, David Haller is Captain Charles Xavier's son. He's telepathic, but tragically misdiagnoses himself, believing that the voices he are hearing are signs he's mentally ill. Eventually, he splits into three different personalities: David, the sociopath Lucas, and David's inner child Ian — and this is reflected in bodily changes. While Crawley was an insider, Haller's an outsider who doesn't feel at home in his own head.
One of the first photos of Stevens as Haller emerged on the Instagram account of Legion showrunner Noah Hawley, who is best known for creating and writing Fargo.
According to Entertainment Weekly, Stevens himself identified his primary motivation for taking on the character as his desire to play an outsider. While at ATX Festival last month, Stevens said:
A feature film has to have a certain velocity to it, but a TV show is more character-driven and I think it's more interesting to explore almost the existential questions of what it's like to be different, to really be different, and to question the reality that everybody else lives in.
It isn't the first time Stevens has played an outsider either. Stevens' first major TV role was as the troubled protagonist of the TV adaptation of Alan Hollinghurst's The Line Of Beauty: a young gay man living in Thatcher-era Britain along with an upper-class politically conservative family not his own. To me, Stevens even more luminous in this than he ever was as Crawley — those enormous blue eyes are perfect for conveying a whole palette of bittersweet emotions. (And yes, yes that is fellow Marvel alumni Hayley Atwell, aka Peggy Carter, starring alongside Stevens. Clearly, Marvel is sourcing all their stars for tomorrow from niche British literary adaptations.)
This leads me to conclude that David Haller could be the best possible role Dan Stevens could have found in the Marvel universe. Haller has all the internal conflict of Nick Guest (of The Line Of Beauty) but with the prominence and audience reach any Marvel feature promises. Congratulations, Dan Stevens. I look forward to seeing you back on the small screen very soon.
Image: Chris Large/FX