Here Are All The Best Online Sales This Weekend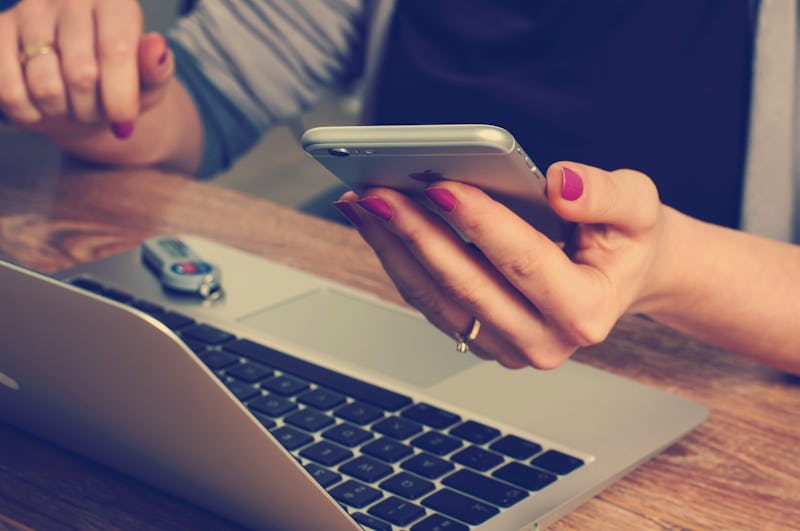 The long weekend is officially here, which means lots of celebrating and even a little bit of shopping. It might not be as huge as Black Friday of Memorial Day weekend, but there are some pretty great online 2016 Fourth of July holiday sales going on. So while you're holding your red, white, and blue drink in one hand, you can be online shopping with the other. America sure is great!
If there's anything better than spending a long weekend with friends and family, it's doing that while getting some shopping done. I'm sure your schedule is jam-packed with tons of different patriotic parties and cookouts, but that's why these sales are so great. Without even leaving the house, you can shop the best deals. That means you don't even have to hop off your giant flamingo pool float to save money. It doesn't get much better than that.
From your favorite clothing stores to shoe shops and everything in between, there are sites stocked with awesome deals just waiting for you to hop on. Heck, even Kylie Cosmetics made timed largest restock ever for the weekend you can shop at your leisure. It's the perfect time to snag the summer items that you've been eyeing up too. The weekend is already in full swing, so what are you waiting for? Here are the best online sales to help you do just that.
Camp Collection Dockside Halter Romper, $55, nastygal.com
This site's offering 40 percent off all their sale items. That means you're getting 60 percent off in total!
Fairy Tie Leg Leather Sandals, $21.03, asos.com
You'll get 50 percent off of all sale items this weekend, which brings some clothing items to under $20 and sunglasses under $10.
Limited Edition Young, Wild, And Free Palette, $28, tarte.com
Enjoy free shipping through the Fourth of July — no minimum necessary!
Plus Size Fringe Suede Skirt, $16, forever21.com
Not only can you get up to 70 percent off some items, but you also get free shipping over $30.
Windward Jumpsuit, $80, anthropologie.com
Use code EVENBETTER to get 30 percent off all sale items for their summer tag sale.
Holograph Stick, $28, milkmakeup.com
With free shipping and returns all weekend long, there's no better time to shop the fall collection.
7. Urban Outfitters
Silence + Noise Tessa Strappy Back Cami, $20, urbanoutfitters.com
Take an extra 30 percent off all sale items through the Fourth of July.
8. Morphe Brushes
E7 Angled Buffer, $4.19, morphebrushes.com
As if these brushes weren't already super affordable, you can now get 65 percent off the elite collection — no code needed.
Kenneth Cole Reaction Cutout Coverup, $29, macys.com
This online shop is offering a lot of different deals. Get free shipping over $50, 25 percent off sale items, and 15 to 20 percent off when using the code underneath your find.
Strapless Jumpsuit, $4, hm.com
This is not a drill! H&M is celebrating the holiday with a $4 sale. Plus you'll get free shipping over $40 with code 0040.
Embroidered Plus Size Romper, $23, oldnavy.com
Now through July 2, get 25 percent off your purchase with code ENJOY.
Michael Antonio Timid Sandals, $19.94, dws.com
Earn yourself $10 in savings for every $50 spent all weekend long. Plus shop up to 65 percent off of footwear.
Patchwork Print Playsuit, $35, us.topshop.com
This site is offering 50 percent off select lines all weekend long.
It doesn't get much better than this!
Images: Courtesy Brands, William Iven/Unsplash.com (1)