Can You Still Shop Kylie Cosmetics' Giant Restock?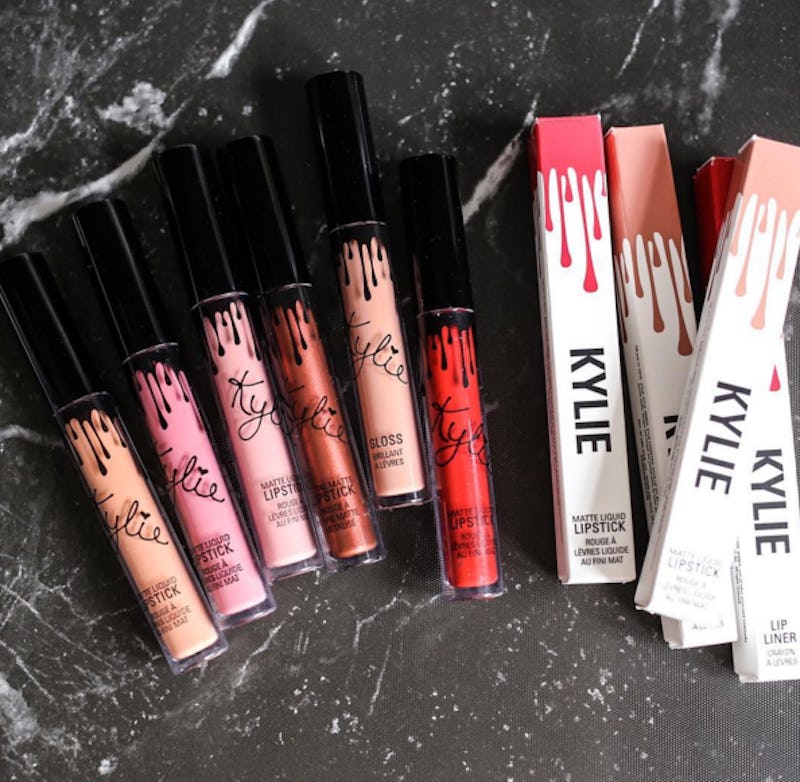 It's always such a race to get any product that launches on the Kylie Cosmetics website, and Kylie Jenner has definitely taken notice. But, has the biggest Kylie Cosmetics restock sold out yet? Actually, no. No, it hasn't.
Finally, Jenner and her team created enough product to provide a more leisurely shopping experience. So, what I'm saying is — the nervousness and the cold sweats that come before logging on to the site can finally disappear. Hallelujah! Jenner Instagrammed about how she was trying to make the shopping experience over the Fourth of July weekend a much less stressful one, and I'd say she's done a great job of doing just that. Because 24 hours after launching, products are still available. And trust me — that's a first.
Of course, a few of the liquid lipsticks are gone. But, there are still plenty of shades to shop in addition to the single liners that also are available for purchase. You may not be able to snag every single lippie you wanted, but hey, the fact that there are any left at all is still progress, you know? The struggle of buying a Kylie Cosmetics product may no longer be real. And that's something to be grateful for, if you ask me.
Happy Saturday, indeed!
This is the biggest restock to date. I could definitely get used to the idea of the shopping experience being more like this, you know, all of the time.
Plus, considering the lip liners and liquid lipsticks are being sold separately, this restock was special in more ways than one.
The fact that the orders will start shipping out on Tuesday really makes the long weekend so much better!
Finally, your Lip Kit collection may start looking a little more like this. You know, without all of the blood, sweat and tears that went into it before. OK, so maybe not blood, but the sweat and tears part is definitely accurate.
Jenner, I don't think you understand how much this means!
Images: kyliecosmetics/Instagram (1); Giphy (1)