Is Baseball An Olympic Sport In 2016?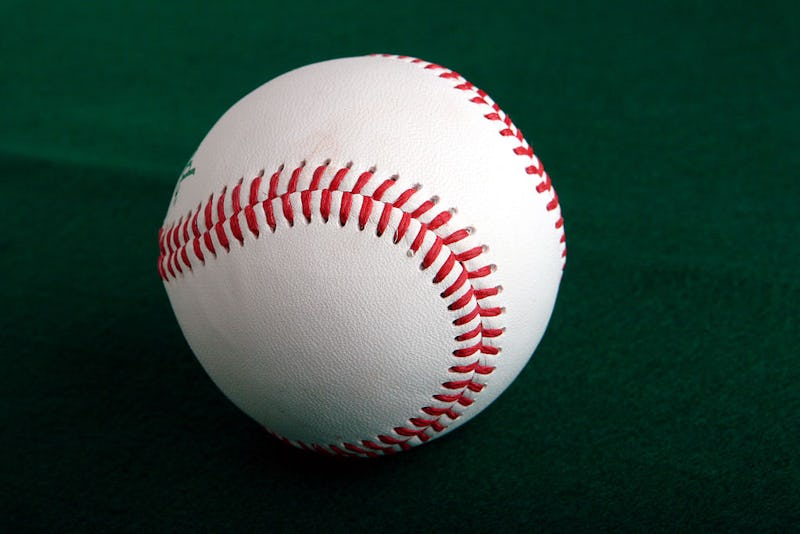 Gymnastics? Without a doubt. Beach volleyball? Absolutely. Table tennis? Since 1988. Baseball? Well, that's a different story. While it may be known as America's national pastime, don't expect to see baseball at the 2016 summer Olympics. The sport has had a rocky relationship with the International Olympic Committee (IOC) and hasn't been played at the Olympics in nearly 10 years.
Much to many fans' disappointment, the IOC officially voted to keep baseball on the sidelines at Rio in October 2009. But the decision to cut baseball from the roster of official 2016 summer Olympic sports didn't come as a complete surprise given the sport had also been left out of the 2012 Olympics in London.
The last time the crack of the bat was heard at an Olympics was in 2008 when Beijing hosted and South Korea went home with the event's gold medal. For baseball fans the world over, it was bittersweet. Three years earlier the IOC voted to cut both baseball and softball from the 2012 London Summer Olympics, replacing them with golf and rugby. It was the first time a sport had been cut since polo was vetoed from the program after the 1936 Olympics, and the decision was not without some controversy.
While former Los Angeles Dodgers manager and coach of the 2000 U.S. Olympic team Tommy Lasorda called the move "a big, big mistake," the IOC was reportedly willing to put baseball on the chopping block because the sport failed to draw major players due to conflicts with Major League Baseball's season.
Despite a reported lack of cooperation from the sport's North American governing body, baseball has a lengthy history with the Olympics. The game was first introduced to as an exhibition sport in 1904 and continued to appear at the Olympics until it was sanctioned as an official sport of the 1992 Olympics.
But while baseball won't make it to Rio's Olympic Games, there's hope the sport will return to the Summer Olympics in 2020. The IOC announced in June it planned to recommend baseball be added back as an official sport for the 2020 games slated to be held in Tokyo, Japan, where the sport enjoys a strong fan base. The recommendation to return baseball (along with softball, surfing, karate, skateboarding and sport climbing) will be put before the IOC's general assembly for a vote on the eve of the Rio Games in August.