Twitter Reacts To Elie Wiesel's Death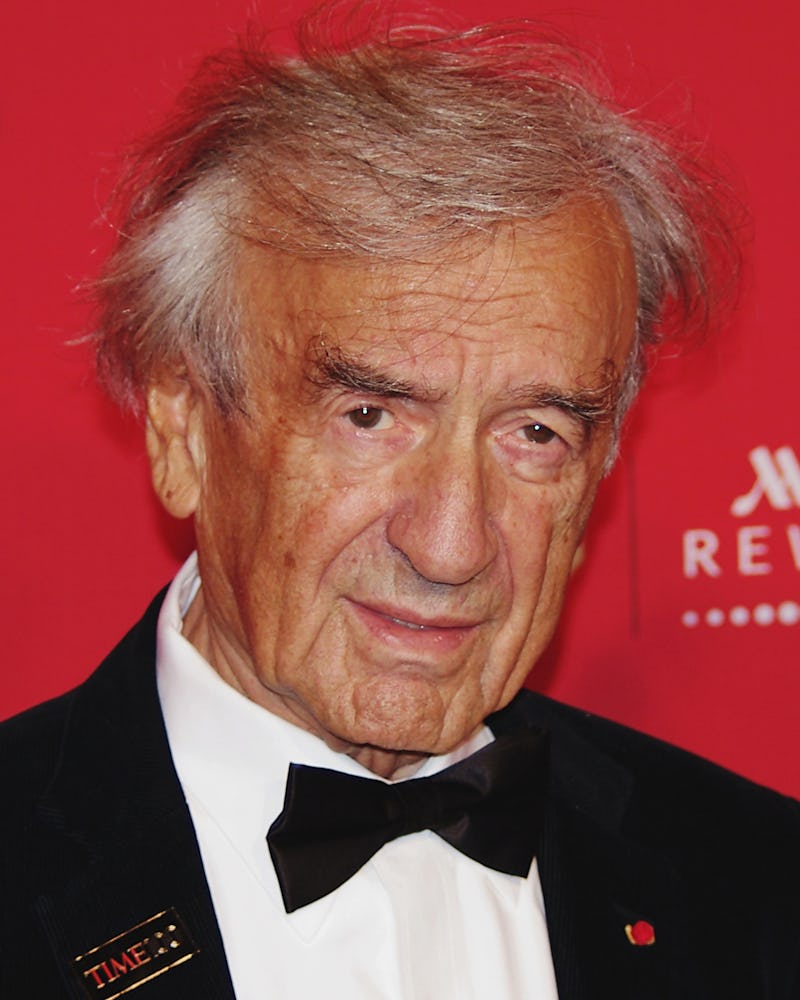 Well-known author and Holocaust survivor Elie Wiesel has died at the age of 87. The New York Times confirmed he died at home in Manhattan on July 2. With such a legacy behind him, these Twitter reactions to Elie Wiesel's death prove that he has touched many and will be sorely missed.
After publishing a memoir, Night, in which he recounted the story of his childhood, including what he lived through as a teenager who spent time in concentration camps during the Holocaust, he was awarded the Nobel Peace Prize. Not only was he an incredible author, he was also an honorable man who "gave expression to the victory of the human spirit over cruelty and evil, through his extraordinary personality and his fascinating books," the Israeli Prime Minister Benjamin Netanyahu said in a statement.
People have taken to social media to remember his powerful words and the many ways that he left an impact. Clearly, he was an inspiration not only to the Jewish community, but also to the rest of the world. See some of the ways those who were moved by his courage, his insight, the story of his life, and so much more have posted to Twitter to pay their respects.
1. Never Forget
This is just one of many moving statements Wiesel made.
2. Historical
His past has been a lesson to many.
3. Learn To Love
He wanted people to learn to beat hate with love.
4. Moving Story
Many will never forget the first time they read Night.
5. Remember
Our memories shape us, and it's our job to share them with others.
6. Powerless, But Never Silent
He taught us the difference between being powerless and being weak.
7. Read & Remember
Many fans of his work are undoubtedly saddened by his death.
8. Talented Author
He had a very important story to tell.
9. Powerful Read
Night most certainly made an impact on people of all ages.
10. No Neutrality
It's our duty to choose sides.
11. Inspiration
Wiesel was a true inspiration to many.
12. Bear Witness
Sharing stories is a powerful thing.
13. Moving Stories
His words left quite the impression.
14. Voice
He gave a voice to those who could not tell their own stories.
RIP Elie Wiesel, whose memories and the way they were recounted will never be forgotten.
Image: David Shankbone/Wikimedia Commons (1)