Pixar Is Making A Big Change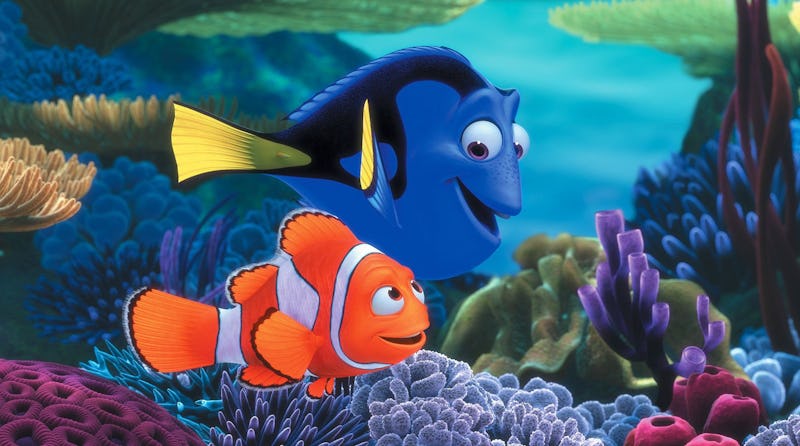 Everybody loves a good Pixar sequel — that's why people are rushing to theaters to see Finding Dory, the sequel to Finding Nemo. Unlike many other production companies, when Pixar does a follow-up film, it tends to really work. A lot of times, a Pixar sequel is just as good as the first movie or, dare I say, even better (I still tear up a bit when I think about Toy Story 3). But Pixar company president Jim Morris revealed to Entertainment Weekly that after the release of The Incredibles II in 2019, only original films will be in development. This news, that Pixar will be creating original stories again after so many sequels, is wonderful to hear, as while I wouldn't say no to an Inside Out sequel or even an Up follow-up, it's way more exciting to know that Pixar will be doing what it does best — creating new and unique stories.
For the next three years, the only new project on Pixar's roster, which were first announced at the D23 Expo in August, will be a Disney collaboration called Coco, a Dios De La Muertes-themed story about a young boy named Miguel who uncovers a century-old mystery. After that, there will be plenty of sequels: Cars 3 (2017), The Incredibles 2 (2019), and Toy Story 4 (2018). After that, though, it's back to the originals, which couldn't make me happier. While I'm certain the upcoming Pixar sequels will be good, I'm even more certain that Coco and the other new stories will be great. Though there is little information on what's to come, I'm relying on Pixar's past successes with completely original content to make me confident that the upcoming films will be must-sees.
And what information is available sounds great. According to Morris, Pixar has four more items on its agenda: two originals set for March and June 2020, and two which are in the earliest stages of production and have no set date. If these films, which are set in "unusual but believable worlds that take us in even other directions than we've pursued in the past," come to pass, we might not see another sequel for over a decade. That's pretty exciting news for fans of original content.
It's good to see Pixar taking caution in choosing their content and being dedicated to making the best movies possible. "Most studios jump on doing a sequel as soon as they have a successful film, but our business model is a filmmaker model, and we don't make a sequel unless the director of the original film has an idea that they like and are willing to go forward on it," Morris told EW. It's nice to know that Pixar puts extra care into what gets green-lit to head to the silver screen.
I am so excited for a decade of new characters and worlds from Pixar. Bring on the originals!
Images: Pixar, Giphy (2)