Dolores From 'RHONJ' Works Very Hard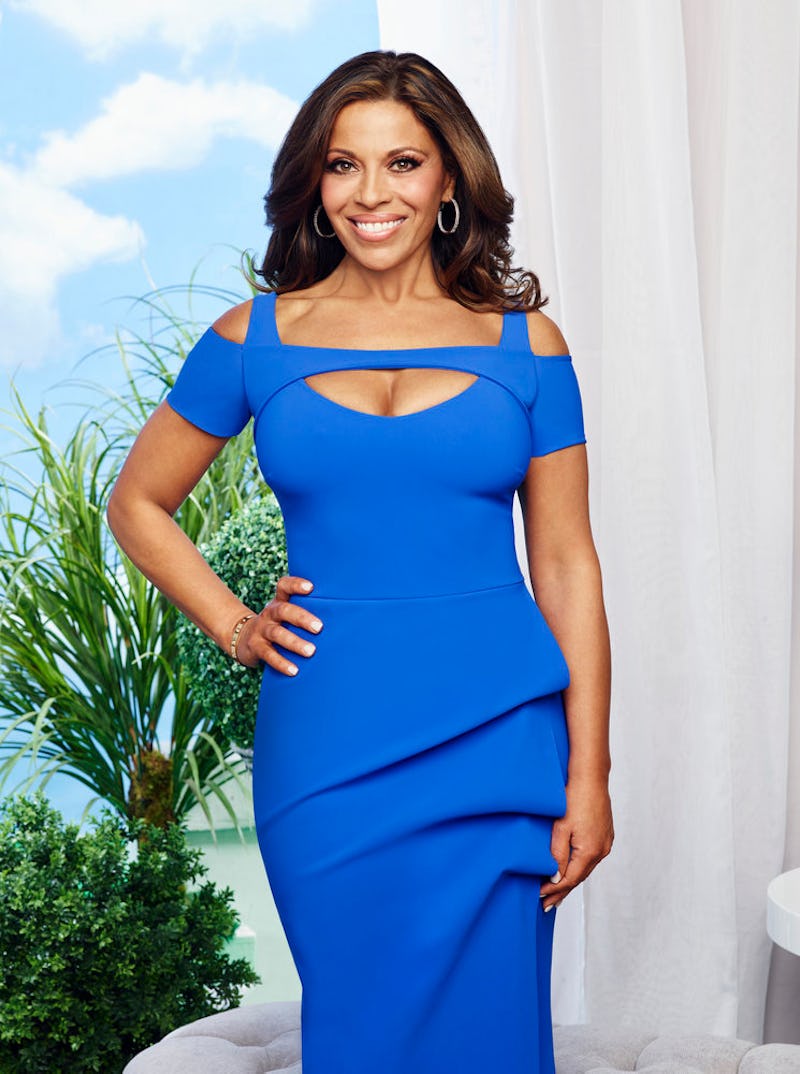 The cast of The Real Housewives of New Jersey have earned quite a lot of money over the years, from Kathy's cannoli to Teresa's cookbooks, but newbie Dolores Catania's reported net worth suggests that even before she appears in a single episode of the series, she has enough success to compete with these Bravo ladies. She runs a fitness empire, so it's no surprise that she'd be able to earn a lot of money in the industry. Though this figure has not been confirmed, according to The-Net-Worth, Dolores is worth $3.5 million. Even if that figure is not accurate, one look at Dolores' accomplishments shows that she is certainly successful.
According to her Bravo bio, Dolores held several other jobs over the years and has found success in every position. She began her career as a correctional officer — you know, like the uniformed guards on Orange Is the New Black — and while that's not normally a well-paid career path, earning an average of $16.42 an hour, she transitioned into working as a surgical technician. I wonder if that means she'll be the person to call if (really, when) fights break out between the RHONJ cast. A medical professional should probably always be around when this group gets together.
And before she started opening Powerhouse gyms around New Jersey, Dolores was a very successful real estate agent. Again, that makes her a good fit for this show, since so many of the cast members have had problems selling their houses in the past. I bet she knows a lot of industry tricks, even though she's not selling homes anymore. Now, if you want to benefit from Dolores' business acumen, she can help you work your core or do some push-ups, and she even offers classes with her fellow Real Housewives of New Jersey stars.
In her Bravo bio, Dolores' ex-husband, Frank, is credited as her business partner. Even after their divorce, this couple must still be close in order to keep working together. However, at least judging by this Instagram post, they're in no danger of getting back together anytime soon. It also gives a good sense of Dolores' sense of humor, which should fit right in with the rest of the RHONJ ladies.
But while Frank might still be a close friend and business ally, I don't think anyone can be credited for Dolores' success but Dolores herself. She wouldn't be nearly this successful if she didn't have great business sense, a willingness to start over with a new career path when she gets a good idea, and, possibly, a brand new revenue stream: her participation in Season 7 of The Real Housewives of New Jersey. I haven't seen any evidence that she loves cooking Italian food, but I'm sure she'll find her Housewives product niche.
Images: Tommy Garcia/Bravo; Giphy