How To Download L'Oreal's Beaumoji Keyboard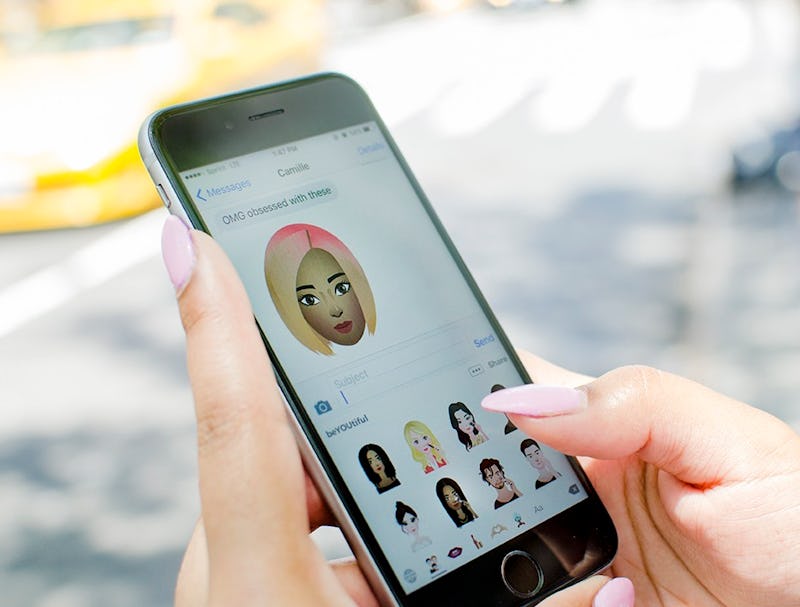 We've reached a point in our technological world where more than one keyboard on your smart phone is basically a must. If you aren't chatting with your friends on iMessage or GroupMe with a GIF, a Bitmoji, or an emoji, are you really even communicating? Get ready to add one more: Beginning July 7 you can download L'Oreal's new Beaumoji keyboard.
From recent iOS updates, we now can talk about our taco Tuesdays with the taco emoji, but other than food additions to the emoji collection, we haven't seen very many beauty emojis added to the original collection. Luckily L'Oreal has changed the way we can start talking about our beauty styling and products.
The Beaumoji app includes 130 different ways to talk about your beauty obsessions with emojis like the Urban Decay Naked Palette, several different shades of Essie nail polish, and of course "On Fleek" emoji with eyebrows that look oddly similar to Cara Delevingne's infamous brows.
Just as Kim Kardashian has app updates where she adds new emojis to the set, we can only hope that L'Oreal will continue to add emojis as beauty trends come and go.
Amazing, right?
Check out how to download the keyboard to your smart phone below:
1. Add a new keyboard in settings
It's super easy — just like adding the original emoji keyboard.
2. Find and click "Beaumoji" from the list
Look out for the word "Beaumoji."
3. Click the "Allow Full Access" button
This is the only way your phone will allow for a new keyboard to be added.
4. Find the Beaumojis under the Globe icon in iMessage
And just like that — a new way to communicate with your friends!
Images: Courtesy of L'Oreal