This Clue Character Is No More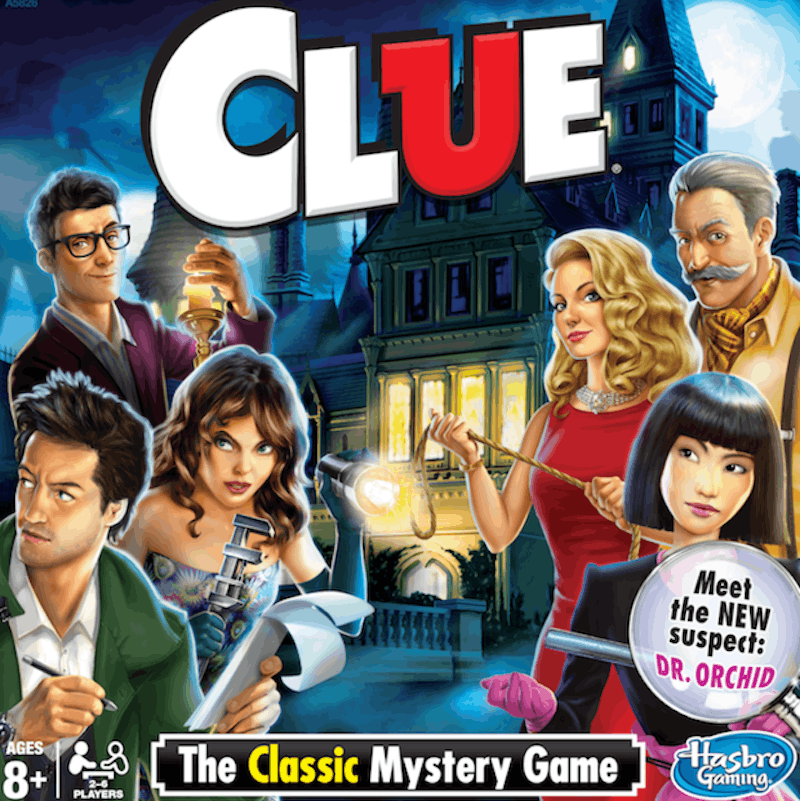 It seems Mrs. White will never again kill anyone in the library with a candlestick. That's right, Hasbro announced this week that new versions of the board game Clue will no longer include Mrs. White as a character. Instead, the housekeeper will be replaced by a new character, Dr. Orchid.
Clue was first released in 1949 with six original characters, including Mrs. White. Although several new characters have been introduced in the decades since and have been used in spin-off games and merchandising, none of the original characters in the murder mystery game has ever been killed off (except for perennial murder victim Mr. Black, of course). But it seems that no one is ever truly safe in the Black family mansion, and Mrs. White will soon be departing.
"It was a difficult decision to say goodbye to Mrs. White — but after 70 years of suspicious activity, we decided that one of the characters had to go," Jonathan Berkowitz, a senior vice president at Hasbro Gaming, said in a statement.
There's no official word, however, on why she was selected, or why the game makers felt so certain a change in casting was necessary.
So who is this person replacing her?
According to Hasbro, Dr. Orchid will be "a biologist with a Ph.D. in plant toxicology, privately schooled in Switzerland until her expulsion following a near-fatal daffodil poisoning incident. She was then home-schooled by the very woman she would go on to replace, the late housekeeper, Mrs. White." She's also the adopted daughter of the murdered Stephen Black, giving her, like everyone else, possible motive to kill him.
All of which sounds very cool, though it will forever be impossible to top the woman who gave us this GIF, via the Clue movie.
Doubtless Mrs. White would like to break out that GIF herself in her anger at being bumped off. Though, then again, after 67 years as housekeeper, maybe she just decided to retire from her life of crime and cleaning up dead bodies.
All told, it is interesting and exciting to see Hasbro choose to introduce a female scientist as a character. Not only are women underrepresented in STEM fields, but toys and games aimed at children often reinforce this kind of gender divide — though there are people trying to change that. So it's awesome that an established game like Clue will be including a woman with a Ph.D. in a STEM field — even if they had to off poor Mrs. White to do it.
Images: Hasbro; Giphy (2)