Who Is 'RHOBH's New Cast Member Dorit Kemsley?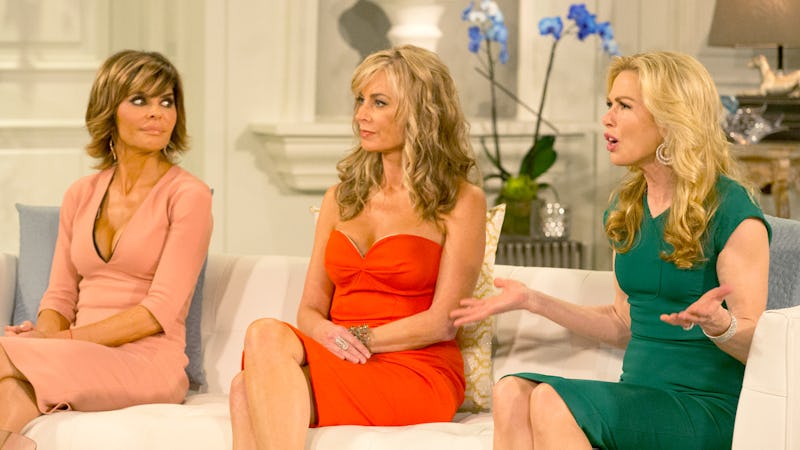 Hang on to your Bentleys, everyone, because the cast for Season 7 of the Real Housewives of Beverly Hills is starting to take shape, and there might be a new face on the block: Us Weekly reports that Dorit Kemsley may be the newest addition to the cast. But, who is Dorit Kemsley? It turns out that this Beverly Hills housewife could be bringing a lot to the dinner party table this season on RHOBH.
The good news is that, even though Kemsley has big shoes to fill on Season 7 of RHOBH, she may be just the girl to do it. Kemsley, who is a friend of Lisa Vanderpump's according to the report from Us Weekly, is a former New Yorker married to businessman Paul Kemsley. The two tied the knot in March 2015 at the famed Rainbow Room in New York City, and they have one son together, Jagger, who was a baby when the two were wed.
But Real Housewives royalty connections isn't the only thing that this housewife is bringing to the table. Like Yolanda Foster, her husband is well connected in the music industry. Paul Kemsley isn't just a real estate mogul — he also happens to be Boy George's manager. He seems to have his toes dipped in a number of different industries, including entertainment, because the singer is a good friend of the couple's. According to a write of up their ceremony and reception in Wedding Style Magazine, he even sang at their wedding.
There isn't a ton of information on Dorit out there just yet, but her husband is very much in the public eye. Originally from London, Paul lived in Los Angeles when the two met. They soon after settled in New York City. But clearly something has brought them back to the west coast.
Beyond that, I'm sure Dorit's London connection will endear her to Lisa Vanderpump, which is a good thing, because the RHOBH matriarch confirmed that she will be returning for Season 7. If Kemsley is apart of the cast, she will be replacing RHOBH veteran Yolanda Foster and Season 6 newcomer Kathryn Edwards, both of whom have announced that they wouldn't be returning for Season 7.
So look out, Beverly Hills. A new housewives is on the block, and she's sure to shake things up.
Image: NBCUniversal