Ranking 'Bachelor' Villains From Over The Years
Scripted shows may be able to create kingpins, supervillains, and diabolical politicians, but somehow, even with hundreds of TV programs and seemingly just how many no series has managed to create better villains than The Bachelor. Seriously, there's so many, that this countdown of the biggest Bachelor villains is probably missing someone's pick for the worst of the worst. Throughout the dozens of Bachelor and Bachelorette seasons, there's been lots of bad guys, ranging from scheming contestants to outrageous and despicable love-seekers. The casting on this show is either genius or evil, because somehow almost every season, someone emerges as a memorable villain — and I don't think you can blame the editing. The producers behind the show might be crafty about how they reveal information, but they can't fake the way these contestants get intense about trying to win the heart of the Bachelor and of the audience.
During this season of The Bachelorette, there haven't been too many outsized villainous shenanigans besides everything Chad did, and I'm pretty sure he was just trolling us all anyway. This makes JoJo Fletcher one of the luckier Bachelorettes in both show's history. If she was less lucky, she might have run into one of these baddies, ranked from least villainous to most.
11. Ashley I.
Did she do anything that villainous? No. But she was certainly an unrepentant camera hog, and her constant crying drove her fellow competitors and the fans crazy. In the end, though, she couldn't help that she was emotionally invested. At least she seemed to be there for the right reasons.
10. Jake Pavelka
He broke Tenley's heart! Usually I don't blame the Bachelors or Bachelorettes for falling for the resident villain of the season, because they're not privy to everything that's going on. But Jake must have been pretty oblivious to not see which members of the cast were genuinely looking for love as opposed to the ones (well, one in particular) who seemed to be looking to become famous.
9. Kelsey Poe
Kelsey's biggest flaw was to not keep her story straight while she was on camera. That's the quickest way to become a villain, girl! By having a sob story while talking to Chris Soules but being a snobbish know-it-all when she was with the other girls, she opened the door to being portrayed as a bad guy, when she was really destined to be nothing more than a middle of the road contestant.
8. Jaclyn Swartz
She was just too outspoken and opinionated to win the series, and wound up getting eliminated after just a few episodes. And she wound up coming back on Bachelor in Paradise and causing even more drama there, once again because she refused to adhere to the show's established rules.
7. Ashley H.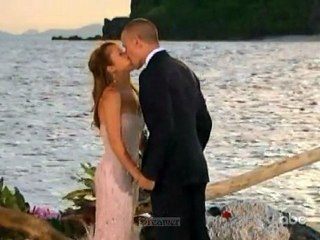 She let Ben propose to her while already knowing full well that she wasn't going to accept. I get that the producers may have had a hand in that, but for Ashley to go along with it was just so awkward. Also, I blame this moment for Ben's entire season of The Bachelor, which was gold, but also must have been emotional torture for the people involved.
6. Kalon McMahon
He referred to Emily Maynard's daughter "baggage," prompting her to deliver a thunderous and amazing monologue about kicking him out. Kalon's reputation followed him so far that when he came on Bachelor In Paradise, no one would go on a date with him, even as a platonic gesture.
5. Jason Mesnick
Plenty of Bachelors have changed their mind about falling in love, but none so obviously as Jason, who waited until the After the Final Rose ceremony to decide that he really wanted to be with Molly Malany after already proposing to Melissa Rycroft months earlier.
4. Chris Bukowski
He's never been The Bachelor, but he's been in more seasons than anyone else, and always as the guy you love to hate. He's had so many moments of hateability, from his stints on Bachelor in Paradise to when he crashed Andi's season of The Bachelorette, that he'll always go down as a major villain.
3. Vienna Girardi
Vienna managed to win over Jake Pavelka despite being despised by most fans (and fellow contestants) of the show. Then, she and Jake split, but not before battling it out in the tabloids for way too long.
2. Courtney Robertson
She managed to get Ben Flanjik to pick her over the much more typical winner, Lindzi. You see, "bad girls" never get to win The Bachelor. Having sex in the ocean pretty much dooms you. But not Courtney, who managed to get the final rose, a messy breakup, and a tell-all book out of her appearance. I admire her drive almost as much as I find her a total Bachelor villain.
1. Juan Pablo Galavis
There's simply no contest. Former soccer player Juan Pablo Galavis wasn't just a total dog — he immediately showed that he only cared about using the show as an opportunity to meet a whole bunch of women. He didn't even go through the motions of proposing to Nikki at the end of the season, he was so rude to poor Clare, and overall, he wound up being a total flop of a Bachelor.
Bachelor villains will have a hard time outdoing Juan Pablo in the Villain Olympics, but I hope they keep trying, since the conflict and drama they stir up is the thing that makes The Bachelor so compulsively watchable. Without them, there's no way this series would have three spinoffs and so many seasons.
Images: Giphy (4)