How To Watch DeRay McKesson Arrested Via Periscope Video & See It For Yourself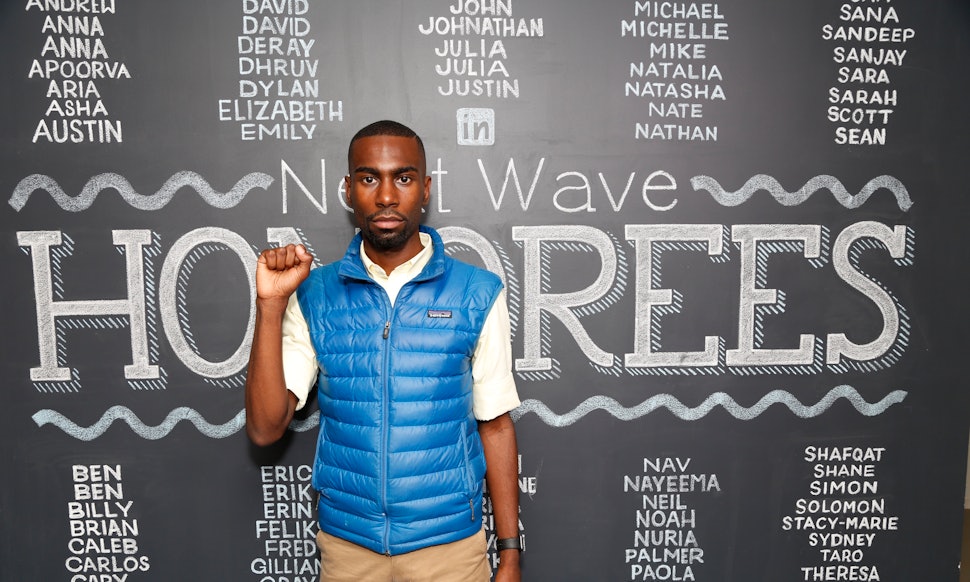 Joe Kohen/Getty Images Entertainment/Getty Images
Black Lives Matter activist DeRay McKesson was arrested in Baton Rouge on Saturday night while protesting against the officer-involved shooting death of Alton Sterling, and thanks to social media, the whole ordeal was broadcast to the world. You can watch DeRay McKesson's arrest via Periscope, where the activist filmed and broadcast the video live, and see the divisive recording as it happened.
About 1,000 protesters showed up to march alongside Airline Highway, a major road that runs through the city, including McKesson and fellow activists Brittany Packnett and Johnetta Elzie. McKesson was filming a Periscope video of the police presence at the demonstration, which had been "assigned to provide security for the planned, peaceful protest," according to McKesson's court documents. The protesters had walked less than half a mile from their starting location, the convenience store where Alton Sterling was killed, before McKesson was arrested on camera (although the camera was not facing the officers when the arrest was made).
McKesson was officially charged with simple obstruction of a highway of commerce Sunday morning according to court documents. The arrest paperwork shows that McKesson was issued two verbal warnings to stay out of the road by police officers before he was taken into custody. The second of those warnings is shown on McKesson's Periscope video.
"You with the loud shoes, if I get close to you, you're going to jail," an unidentified police officer shouts at McKesson from down the road just a few moments before his arrest (McKesson was wearing bright red shoes at the time of his arrest). A protester tells McKesson to show the line on the road in the video, showing that McKesson with standing within the shoulder and not in the road. McKesson then stops, turns around to film the police, and is seemingly tackled by the officer who placed him under arrest, according to witnesses. An affidavit filed by the police said, "During the protest, the defendant entered the roadway and was provided another verbal order to exit the lanes of travel. Moments later, the defendant entered the roadway again and was taken into custody by officers on scene without incident."
A photographer for the Associated Press captured some images of McKesson's arrest, which briefly show him on his knees presumably after he was pushed to the ground during the arrest. Those pictures quickly went viral, providing a powerful image to symbolize the recent unrest and the experience many protesters across the country had Saturday when they were arrested by local law enforcement officers.
The next step for McKesson will likely be fighting the charge in court. McKesson may be able to use the Periscope video to prove that he was not obstructing the road, as the video does seem to show that he was not standing in the street. The maximum penalty for the crime under Louisiana state law is a $200 fine and six months in prison.