10 Things You Didn't Know Your Smartphone Could Do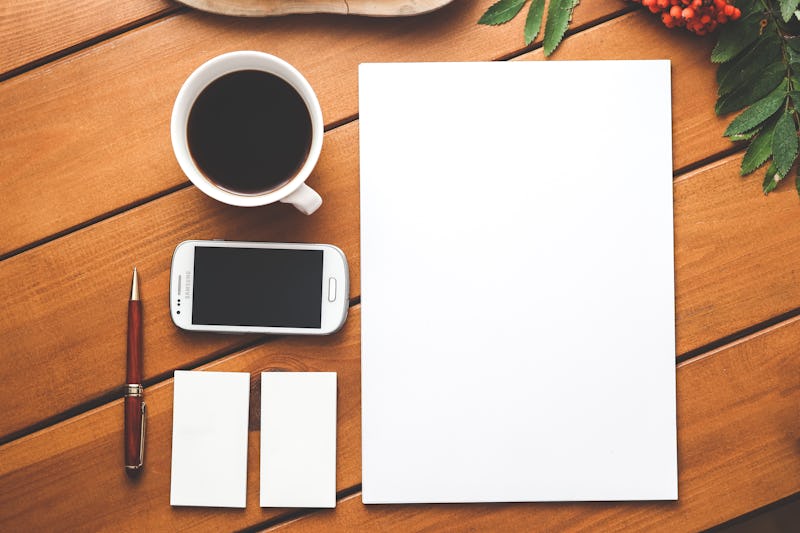 There's a reason smartphones are called smartphones, and in 2016 that reason is pretty darn clear — these devices can do a lot. But besides reminding us of our doctors appointments, assisting with workouts, and showing us where mysterious Pokemon lurk, there are also a huge variety of things you didn't know your smartphone could do. Whether you're an Android user, an iPhone fan, or a Windows Phone devotee, innovators and entrepreneurs everywhere are constantly inventing new ways to use our smartphones creatively — not only via downloaded apps, but actually by figuring out different ways of channeling our phones' abilities into other devices to create what are basically super devices, as well.
One classic example of the kind of innovation that extends that actual physical reach of your phone is one that you've probably been seeing on the regular: Smartwatches and other wearables. Most wearables are able to sync up with your phone and not only tell you the time, but also show you reminders, answer incoming calls (complete with caller ID and phone number), and track your health milestones by counting your steps, monitoring your heart rate, or sensing the number of stairs you've climbed.
Let's take a look at 10 other things you didn't know your smartphone could do to help you get the most out of your handheld friend.
1. Turn It Into A Projector
If you have an old shoebox, office supplies, and a uncovered wall at your disposal, you can turn your smartphone into a functioning projector, letting you use apps to watch YouTube clips, TV shows, and movies. This DIY project works with any smartphone, so no matter what device you have, you won't be left out of this one — and what's more, I can actually attest to it working: I've done it before and it works pretty well!
2. Use It To Scan Negatives
Using similar household objects to the ones you used for the projector along with a negative-scanning app (like HELMUT), you can turn all those film negatives you have lying around into digital images.
3. Print Straight From Your iPhone
This iOS printer called the Printeroid (a play on "Polaroid") lets you print content straight from your phone. No more pesky transferring files over to your computer and then printing it from there!
4. Turn It Into A Vibrator
The IZIVIBE cell phone case channels the vibration of your iPhone and makes it... uh... a little more fun. Just in case you needed another reason to take it to bed with you.
5. Print Any Photo On Polaroid Paper
The Instax Share SP-1 Printer prints any photo from your Android or iOS device on Instax Polaroid paper — no actual Polaroid camera required.
6. Enter A Virtual Reality World
For about $15, you can turn your smartphone into a virtual reality box with Google Cardboard. Who needs a fancy, expensive device to experience VR? Not us!
7. Make Smartphone Speakers Using Red Solo Cups
Because if you're in college, red Solo cups are pretty much all you can afford anyway.
8. Use Your Smartphone Camera To Check Your Heart Rate
Apps like Instant Heart Rate, which can be downloaded on iOS and Android devices, are able to give you a pulse reading simply from you placing a finger on the front-facing camera. Because sometimes we all forget our actual fitness trackers at the gym.
9. Use The Smart Home System To Control Your Home With Your Phone
The smart home system lets you control your lights, thermostat, security cameras, door locks, and other sensors in your home with just the tap of a button on your smartphone.
10. Turn Your Charging Port Into A Headphone Jack
This one only works for iOS devices, so sorry, Android or Windows Phone users; you're out of luck. But if you do use an iPhone, this DIY method helps you turn your power jack into a headphone jack, too. Way to multitask!
Images: kaboompics.com/Pexels