Watch Out For This 'Little Women: Atlanta' Star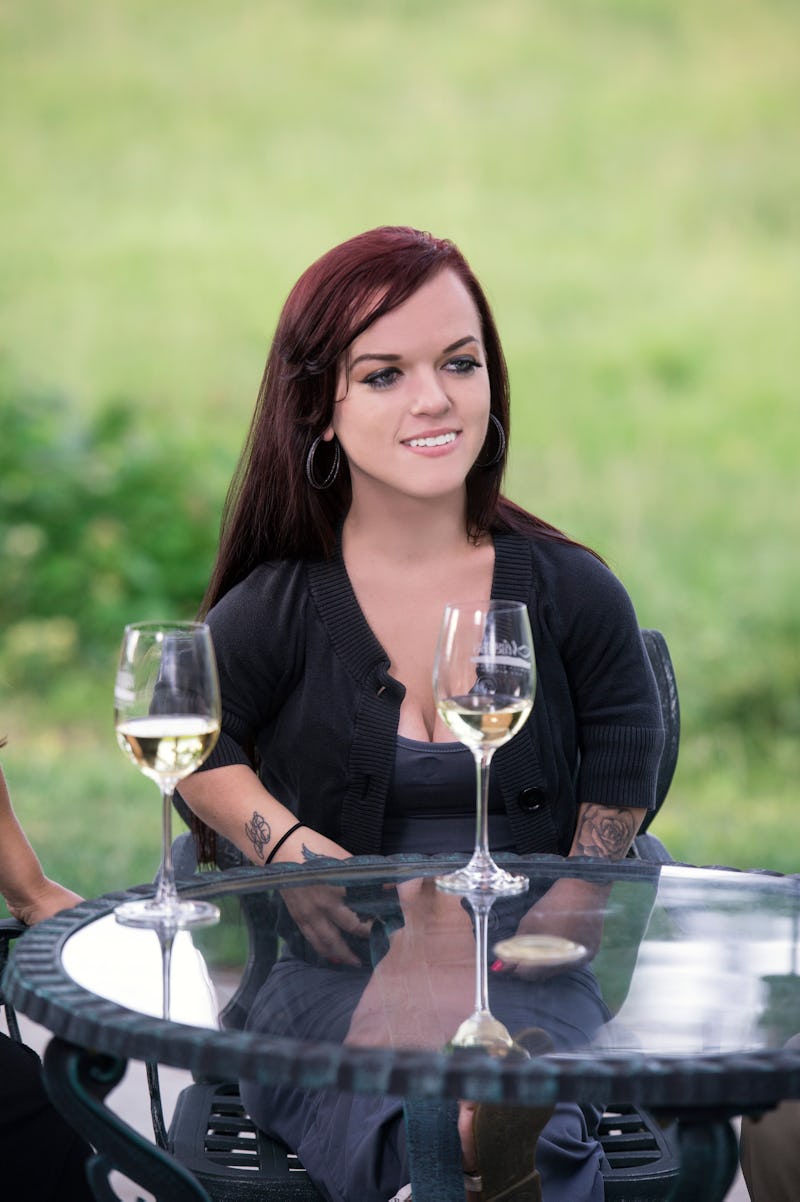 The second season of Little Women: Atlanta may have taken a while to get here, but when it premieres July 13, it will pick up where the last season left off. Most of the attention was focused on relationship and baby drama between some of the other women, but I think the breakout star of Little Women: Atlanta Season 2 could be Bri Barlup. With Season 1 almost a year in the past at this point, I don't blame you for thinking "who is Bri Barlup, again?" You may remember that she's a dancer, also knows as "Left Cheek," who works with Emily Fernandez, who was expecting a baby throughout Season 1. Their working relationship and friendship were tested by the season, especially when the twins, another dancing duo, entered the picture.
I don't know how the Little Women franchise became all about pregnancy reveals and surprise babies, but with all the baby drama coming to Atlanta, I think Bri is going to be a fantastic source for the voice of reason. She might not be the splashiest or the first one to throw a drink or an accusation in someone's face, but she is a great dancer, a good friend, and you should keep an eye on her throughout the upcoming second season of Little Women: Atlanta.
She's Not Into Oversharing
Bri keeps her Instagram private and isn't into getting into fights with her co-stars or trolls on Twitter, where she pretty much just promotes the show and her work and interacts with positive fans. She's not getting into flame wars, which is probably a good thing. However, she will probably accept your follow request, since she has over 100 thousand approved followers on IG.
She Has An Adorable Son
Brianna might not be currently expecting a baby, but she's a mom — she had her son two years ago. Malik is also a little person, and he's also super cute. If he doesn't appear enough for you on the show, you can see him on Bri's Twitter and Snapchat.
She's A Single Mama Right Now
During Season 1, Bri realized that she didn't want a non-relationship with her son's father, and decided that instead of pursuing more hookups, she would instead end her friends-with-benefits arrangements with Wooda, and start working on herself. However, she may have a new boyfriend, since it looks like she got a bunch of treats on Valentine's Day.
She Does Not Like The Twins
Amanda and Andrea Salinas were gunning for the Cheeks throughout Season 1, and Bri was not happy when they tried to steal one of her steady gigs performing at a local club or when they made Emily take a pee stick test in order to prove that she was pregnant.
But They Can Work Together
Even though Bri was skeptical, at Emily's invitation, they were able to do a fantastic performance together. Maybe there will be more LC-RC and Twins collaborations in Season 2.
She Has A Budding Musical Career
In addition to their dancing, Bri and Emily have also done music videos, and it seems like this duo have more than just dancing in clubs as their ultimate goals.
Lots Of Fans Love Her
And why wouldn't they? She stuck up for Emily as a loyal and dedicated friend, but wasn't afraid to tell the unvarnished truth about her pregnancy. She goes out to celebrate and is a shoulder to cry on, and she does it all without coming across as petty or selfish, the way the twins have sometimes. I'd say Bri Barlup came through as one of the most likable members of the Little Women: Atlanta cast, so it should be no surprise if she becomes an even bigger star when the new season premieres on July 13.
Image: Scott Gries/Lifetime