9 Syfy Monster Movies That Are So Much Better Than 'Sharknado'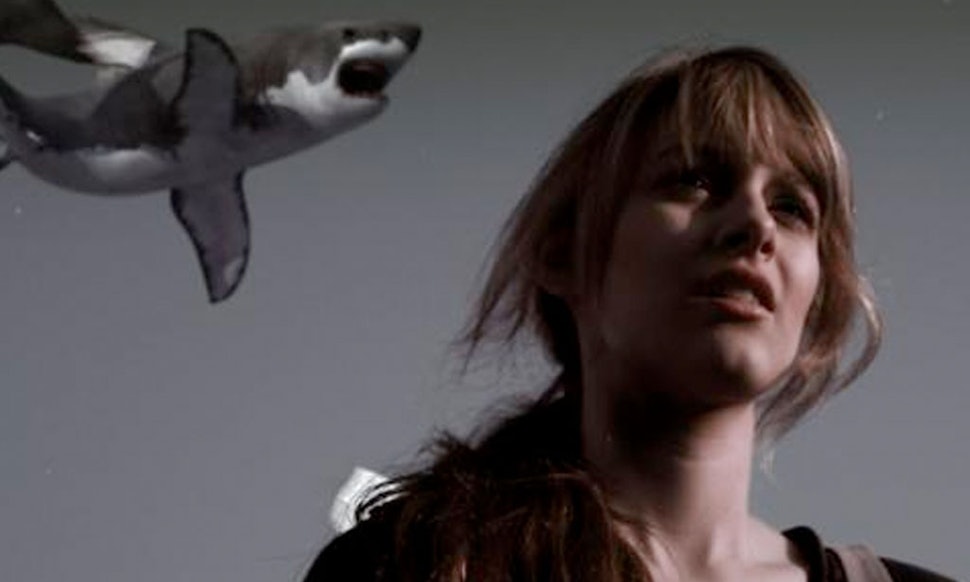 So Sharknado premiered Thursday to much fanfare. So much, that avid tweeters sent over 5,000 tweets per minute about the Tara Reid disaster film. Which is weird, because Sharknado is hardly Syfy's greatest offering. In fact, Thursday's stinker pales in comparison to these Syfy films that you never discovered. Images: Syfy
Calm Down Guys, There Is Better Than 'Sharknado'
So Sharknado premiered Thursday to much fanfare. So much, that avid tweeters sent over 5,000 tweets per minute about the Tara Reid disaster film. Which is weird, because Sharknado is hardly Syfy's greatest offering. In fact, Thursday's stinker pales in comparison to these Syfy films that you never discovered. Images: Syfy
'Frankenfish' (2004)
Long before washed-up TV stars discovered they could use Syfy's bad movies as a platform for buzz, Tory Kittles and China Chow starred in this film about a gigantic fish that snacks on human heads. It's not nearly as cheesy or bad as its successors, but if you're really going to commit to this Sharknado love, you really should be informed of its history. Frankenfish is like the Citizen Kane to a much worse Citizen Kane.
'Mega Piranha' (2010)
Films like Frankenfish paved the way for instant classics like Mega Piranha, arguably one of the top two films in the Syfy cannon. Thanks to a cast made up of vapid strongman Paul Logan and pop star/terrible thespian Tiffany, Mega Piranha is an utter disaster, aided by incredible scenes like this.
'Mega Shark vs. Giant Octopus' (2009)
Tied with Mega Piranha is this monster mash, which sees Mega Shark both eating the Golden Gate Bridge and devouring an airplane whole. (That scene alone is worth the watch.) Plus, the film gets major props for being one of the more progressive of its time — in the film, Debbie Gibson embarks on a romantic relationship with a scientist, played by Asian-American actor Vic Chao.
'Mega Shark vs. Crocosaurus' (2010)
Mega Shark is clearly the Syfy monster to root for — especially when he's facing off against Steve Urkel (Jaleel White) himself.
'Yeti: Curse of the Snow Demon' (2008)
It's difficult to tell if there's more blood or bad make-up in Yeti: Curse of the Snow Demon. No, we know the answer: Bad dialogue. Either way, how can you refuse this face?
'Dinocroc vs. Supergator' (2010)
Because it's pretty much the only way to truly remember star David Carradine.
'Dinoshark' (2010)
Eric Balfour is underrated in everything that he does, so it's always good to overrate one of his projects. Plus, Dinoshark is actually kinda cute when he's not feeding on your entrails.
'Sharktopus' (2010)
Before there was Sharknado fanfare, there was Sharktopus fanfare. Produced by bad movie aficionado Roger Corman (Little Shop of Horrors), the Eric Roberts-starrer invited plenty of chatter for its ridiculous antagonist, but it turns out Sharktopus has more buzz than bite. But bad reviews for the film failed to truly appreciate the CGI, which was as hysterical as a shark with eight legs.
'Mega Python vs. Gatoroid' (2011)
So Sharknado might have had Tara Reid, but did it have Debbie Gibson and Tiffany in a cat fight? No. No, it did not.