12 Books From the '90s You Forgot About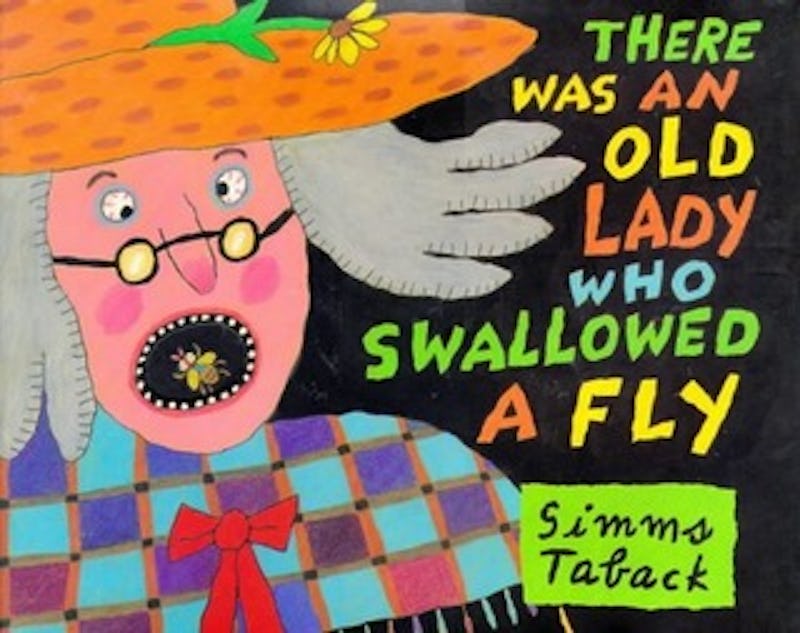 When most of us think about books from the '90s, the usual suspects come to mind: The Harry Potter Series, The Babysitter's Club, and of course, no one can forget about Goosebumps. But then there were the other favorite books that with time and many more books, got forgotten about. It's sad, sure, but it's what makes looking back through your parents bookshelves so much fun.
There were gems like Stellaluna, and The Relatives Came that made our days of childhood reading fun and built us up for a lifelong love of reading. Sometimes, you'll see a book in the store and it will immediately transport you back to when you were reading it for the first time, or having it read to you when you were really young. Those are the books that make us who we are, and despite everything, sometimes we forget about them.
There are some true '90s gems to be rediscovered, so put on your nostalgia hats. Here are 12 books from the '90s you might have forgotten all about (until now!)
This children's books walked a very fine line between adorable and creepy, but most of us remember reading this book fondly. The story of a mother and baby bat navigating through the night was cute, but the illustrations in this one were what really brought it to life!
Chrysanthemum, the little girl named after a flower, was completely perfect, until her first day of school. Everyone made fun of her for being named after a flower (a really weird thing for kids to make fun of to begin with) and Chrysanthemum needs to learn to bloom again. An uplifting book at the end of the day, but also a reminder about how mean kids can be.
The Relatives Came was released in the late '80s, but was still a '90s kid reading staple for many of us. The relatives come in a station wagon, and they hug and bring joy to the house for the summer, and when they leave, you're only sad for a little while, because you know they'll be back next summer. I'm getting nostalgic just thinking about this one.
Just the cover can take your straight back to your childhood, but once you crack this one open. you might just laugh harder now than you did back then!
This one drove our imagination's wild, because who didn't want to have a toy castle come to life in your attic? Or a cool attic to explore? Or castle adventures? There were so many things we wanted to happen after reading this book, making it a childhood favorite.
Regardless of what you remember about No, David!, as adults we can all agree that this cover is terrifying, right? Right.
I didn't realize that I read so many authors time and time again when I was little, but Kevin Henkes of Chrysanthemum fame had several popular books during the '90s, one of which was Lily's Purple Plastic Purse . Lily loves going to school, and she loves her teacher, but when she brings her purple purse in to show him, things start to go wrong. Full of lessons as the best books were, this one was just as great as Chrysanthemum.
Another terrifying cover that we overlooked as kids, Sideways Stories From the Wayside School was an elementary school must-read, with the crazy antics, friendships, and teachers that just couldn't compare to anything in real life, we all wished we could go to the Wayside School — for, like, a day.
This was one of those books everyone seemed to be reading all the time in elementary school, right along with the Wayside School Series. How To Eat Fried Worms was turned into a movie in the 2000s, but even then we knew that nothing could compare to a childhood classic.
This book told the story of the three little pigs from the perspective of the Big Bad Wolf, and we hung on every word as kids.
11. LonPoPo by Ed Young
LonPoPo was definitely somewhat nightmare inducing, but it was our intro into scary books, and yes, probably turned some of us into Stephen King super-fans later in life.
12. Tuesday by Davis Weisner
Tuesday was the charming book about a Tuesday afternoon where frog's leap from their lily pads into the air, and 20+ years later, it's still charming young readers everywhere.
Image: Instagram/celinereads