'Maya & Marty's Future Is Uncertain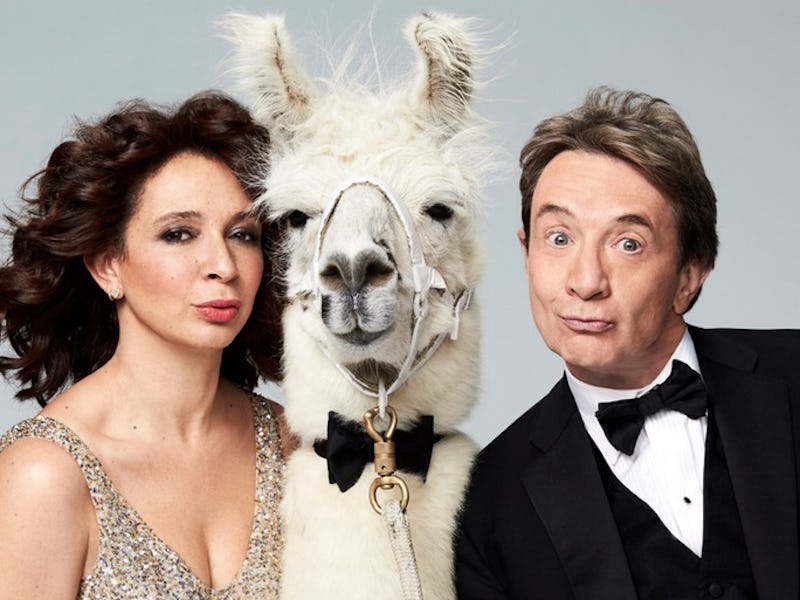 You'd think that a variety show hosted by comedy legends, Maya Rudolph and Martin Short, would be enough to guarantee its instant success. And yet, now here we are with the Season 1 finale upon us and we still don't know whether or not NBC will renew Maya & Marty for a second season. Does this necessarily mean that the network is ready to show this freshman series the door? It's hard to say. Maybe they're just waiting to announce the news sometime after the first season comes to a close. Heck, maybe they just really like the idea of torturing us with this waiting game for as long as possible. Either way, though, the point of the matter is that Maya and Marty 's Season 2 future is uncertain, which is an unsettling notion to consider.
That also means we need something to help take our minds off this stressful situation. Luckily for us, there are unlimited streaming options at our disposal to assist us throughout these troubling times. So just in case you're looking for a little escapism or just want something to help fill the comedy void Maya & Marty are sure to leave behind during its temporary (or permanent) hiatus, here are a few shows you'll absolutely fall in love with. For example...
Parks And Recreation
If you haven't already familiarized yourself with this Amy Poehler-centric sitcom then immediately drop everything you are doing and marathon this series right now. Leslie Knope is an American treasure and has the power to wipe all your worries away. Plus, there's waffles.
Crazy Ex-Girlfriend
If it's amazing musical numbers that you're craving then this little gem is the show for you. Starring the incredibly talented Rachel Bloom, this series is chock-full of unforgettable characters and show-stopping musical scenes that will leave you rolling on the floor with laughter (and watching again so you can sing along).
The Mindy Project
From charismatic performances to an endless array of pop culture references, The Mindy Project is an absolute must-see and will force you to leave all your other worries at the door.
Broad City
When it comes to dynamic team ups, no duo does it better than Ilana Glazer and Abbi Jacobson. You won't know how you've lasted this long without these incredible ladies in your life.
Unbreakable Kimmy Schmidt
Two words: Titus Andromedon. Trust me, your life will be forever changed.
We may not know what fate has in store for NBC's Maya & Marty, but at least we can take comfort in knowing that even if it does get cancelled, the world of comedy won't be in short supply.
Images: NBC; Giphy (5)