Steal JoJo's Gaucho Pants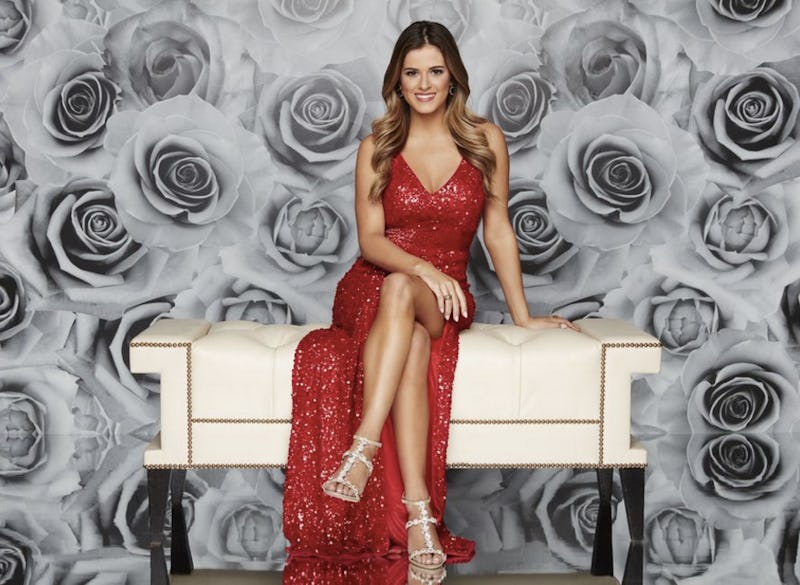 This is by far the best season for fashion The Bachelorette has seen yet. It seems that every week, there's a new item (or several items) JoJo wears that we all want to immediately run out and buy, and last night's episode was no exception. If you're wondering where to buy JoJo's gaucho pants from episode 7, I've got the details on her exact pair, and a few look-a-like options.
Though we're not sure if she's actually going to find love or not, what we are all totally sure about is JoJo's amaze fashion sense. Girl definitely knows a thing or two about style, and each week, she keeps bringing her A-game. After making us all long for winter with her slew of cozy and cute oversized sweaters, Fletcher wore a pair of gaucho pants on a date in Buenos Aires in episode 7, and as strange as that sounds, they're seriously so cute. Promise — there is nothing costume-y about these pants.
Fletcher paired the brown suede flared pants with a white button-down, and it was casual, cool, and sophisticated all at the same time. Luckily, the show's stylist, Cary Fetman, posted a snap to Instagram of the outfit, and gave us the deets on where we can score her exact pair.
This look was seriously unexpected, but so great. If you want to steal JoJo's pants, here are a few options.
Her Exact Pair
McGuire, $196, shopbop.com
Fletcher rocked this brand on the show, and though the tan suede is no longer available (you have to remember, they film this months in advance), you can shop the suede jean, which is more fitting for summer, anyway.
Frame
Suede Flared Pants, $315, net-a-porter.com
If your heart is totally set on tan suede flares, Frame denim has a pair — but it'll cost you.
Ralph Lauren
Ralph Lauren, $269, lordandtaylor.com
If you don't want to spend as much, this Ralph Lauren pair will get the job done for a little less.
H&M
Flared Pants, $24.99, hm.com
But if you really want to save, this H&M pair is your best bet.
Images: Lord & Taylor; Shopbop; Net-a-Porter; H&M; ABC