How "Pokemon Go" Is Teaching Us About Real Animals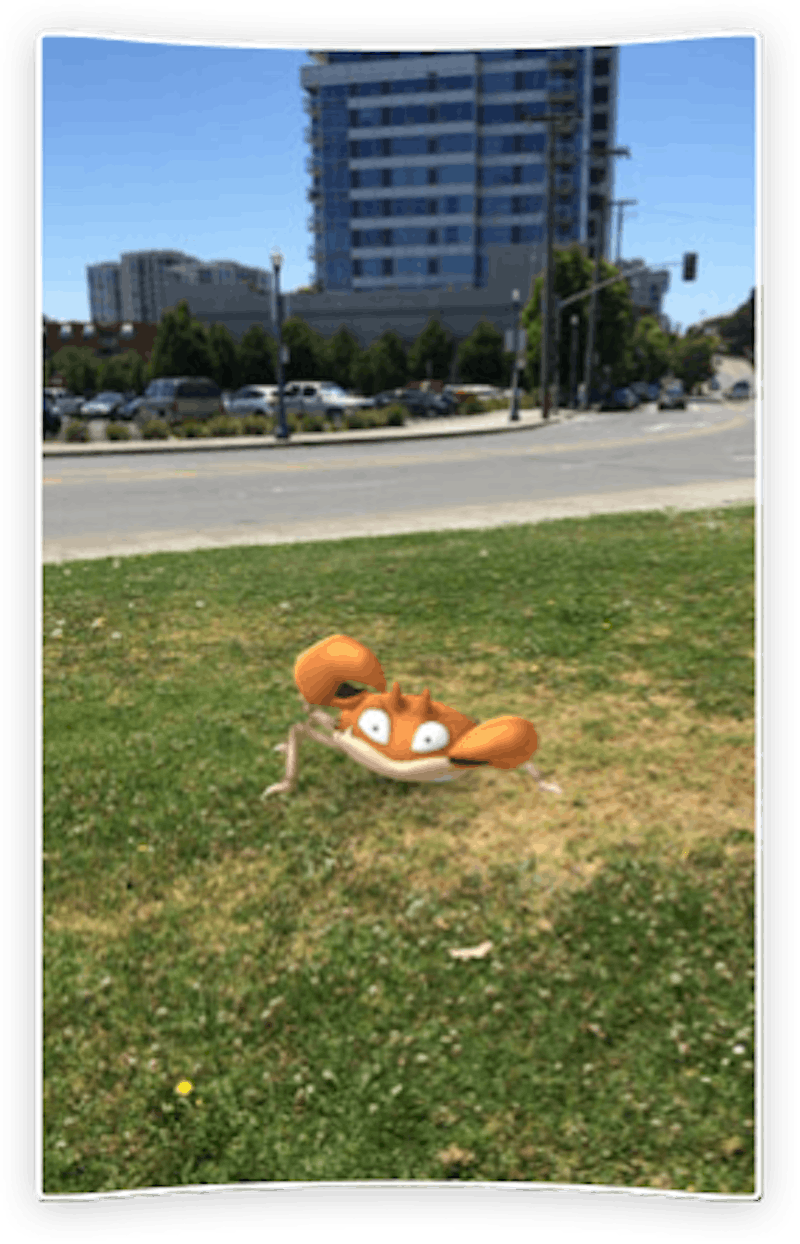 You can't swing a stick right now without hitting 10 people chasing down Squirtles and Rattatas, thanks to the craze currently sweeping the globe known as "Pokemon Go." And if you're one of the countless people who can't get enough of this augmented reality game, here's one more reason to love it: With the Twitter hashtag "PokeBiltz," biologists are using "Pokemon Go" to teach people about real-life animals they encounter while hunting for imaginary ones, thus parlaying the widespread obsession into a fun new way to foster dialogue about the world's wildlife. Seriously, could "Pokemon Go" get any cooler?
To bring you up to speed in the rare event you aren't a) seeing your social media feeds flooded with "Pokemon Go" talk, or b) one of the people flooding your own social media feeds with "Pokemon Go" talk, because omg-have-you-played-yet-it's-amazing-you-guys, here's a brief recap for you: The way it works once you download the app is you must venture out into the vast beyond — also known as outside the confines of your crash pad — and track down hidden Pokemon. You might find one at your local library. Another might pop up at your favorite cafe. The point is they are out there, and seriously, what are you waiting for? GO CATCH 'EM ALL.
But as more and more people wander the physical streets in search of these prized digital creatures, a wonderful new sub-trend is emerging: people are discovering real-life creatures again. In response to the myriad pictures being posted of animals encountered by "Pokemon Go" players along the way, biologists and other wildlife experts have seized the opportunity as a teachable moment. Using the hashtag #PokeBlitz — a play on #BioBlitz and created by Morgan Jackson, Ph.D., cohost of the Breaking Bio podcast — these nature-minded authorities are encouraging PokePlayers to share pics of their real-life finds so they might be identified. So now "Pokemon Go" checks the boxes of my nostalgia, competitive nature, and intense fascination with all things wildlife-related? Consider me sold.
What's really cool about this new subtrend is the fact that biologists are going the extra mile and not just identifying animals, but also educating gamers on the species' habits and behavior. Equally cool is the fact that gamers definitely dig this extra information. If only Bill Nye the Science Guy would chime in every now and then, our '90s-loving hearts might actually explode. Until that glorious day, though, here are a few fun examples of #PokeBlitz Q&A that prove this viral app has a lot more going for it than meets the eye.
Birds of a Feather
Do Eggs Have Legs?
A Duck, By Any Other Name
Peepin' on the Down Low
Peli-Can You ID This Bird?
Gull in the Game
The Jury's Still Out
Feisty and Feathered
A Mystery: What Moth Is This?
What's Good for the Goose....
Want more? Head online and peruse the hashtag #PokeBlitz (see also: #PokemonIRL) for additional animal IDs brought to us as a byproduct of "Pokemon Go." And, don't forget — if you're gonna track down a bunch of Pokemon critters, log your real-world wildlife sightings too as part of the #PokeBlitz initiative.
Images: Pokemon Go; Giphy