What Miranda From 'Lizzie McGuire' Looks Like Now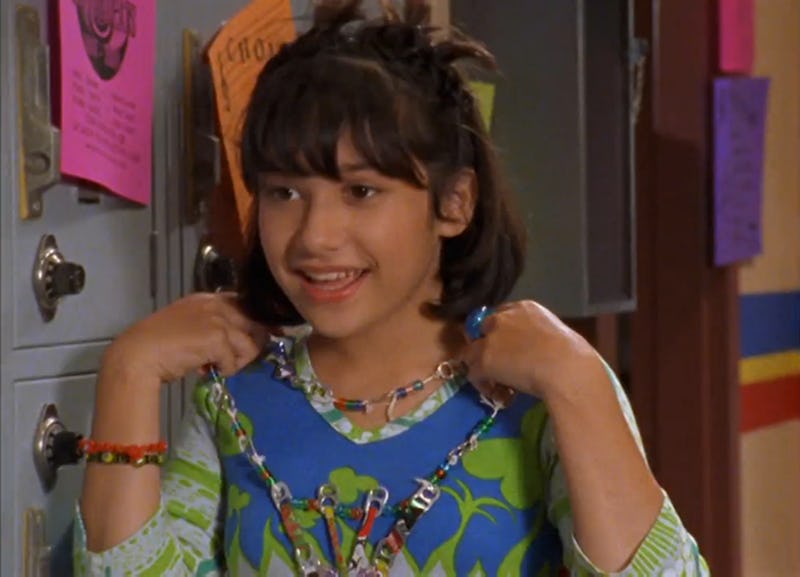 Lizzie McGuire's Miranda Sanchez was arguably one of the most boss female characters of all-time. Lizzie's sidekick shamelessly rocked fluffy hair accessories and wore attitude in more ways than one. While navigating through adolescent life alongside her clumsy BFF, Miranda (although self-conscience and also relatable AF) refused to conform to school societal pressures that jocks and cheerleaders so rudely imposed and always told it how it was. The woman behind this TV goddess, Lalaine Vergara-Para, known as Lalaine, went on to be in the Disney Channel Original Movie, You Wish!, and pursued music with a 2003 album and work on Radio Disney. Unfortunately though, aside from a cameo as "Gossipy Girl" in Easy A , we haven't seen her on the big or small screen in a minute. So what does Miranda from Lizzie McGuire look like now?
Luckily, you can keep up with the 29-year-old on social media, where she continuously pays tribute to her fabulous Disney past. Although the actress has taken a breather from the spotlight, the self-proclaimed yoga enthusiast looks amazing and, honestly, pretty happy. She still proves to have amazing style in real life, and it seems she hasn't aged a day. The photos prove it.
Let's take it back, before Lizzie McGuire left the airwaves 12 years ago.
And now let's look to the present of what Lalaine looks like, because she's basically the greatest.
12 Years Later, She's Just Still So Cool
She Often Chills With Her Man & Takes Vintage Pics
I Don't Think She's Aged One Millisecond
She Enjoys The Simple Life
But Gets A Little Freaky Every Now And Then
Very Freaky
She's Down For A Good Vacay
And Living All YOLO On Her Vacays
But No One Loves Miranda Like She Does
Lookin' good, gurl.
Images: Disney Channel; marriannoliviaswift, lizziemcguirequotes/Tumblr